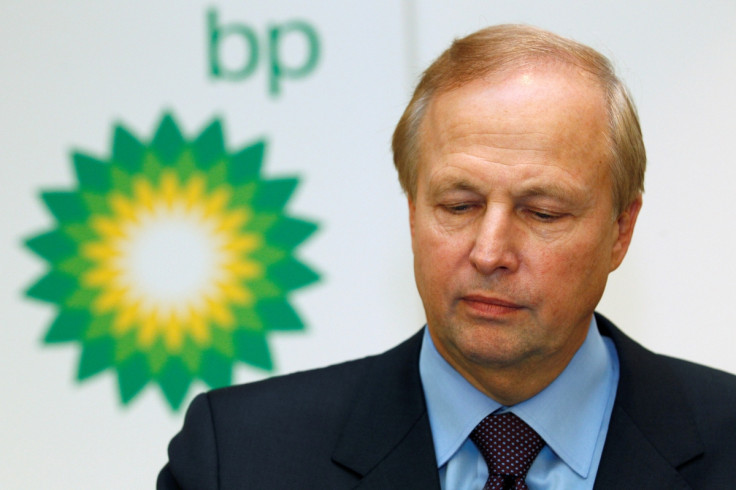 Anger at boardroom excesses in Britain hit breaking point after BP shareholders resoundingly rejected a £14m ($19.8m, €17.5m) pay deal for chief executive Bob Dudley. Nearly 60% of shareholders voted against Dudley's 20% pay increase in a rebellion that was surpassed only by the 2009 Royal Bank of Scotland (RBS) mutiny when 80% rejected Fred Goodwin's pay deal.
Investors said the huge increase in pay could not be justified in a year where the company racked up its biggest annual loss of £3.6bn amid a collapse in oil price and slashed 5,000 jobs. Although the vote is non-binding, the company took notice of investor sentiment with chairman Carl-Henric Svanberg promising to review future pay terms.
The Church of England pension board asked "whether this level [of pay] is morally right" and small shareholder, Captain David Hawker, slammed the fiasco as a "PR nightmare." Speaking at the ExCel conference centre in London, he said: "The situation today in this country is austerity. While so much of our population must accept austerity, it's not the time to increase directors' remuneration."
'We hear you'
In his opening remarks at the oil giant's annual general meeting, Svanberg did not shy away from shareholder anger, saying: "Let me be clear. We hear you." He added: "We will sit down with our largest shareholders to make sure we understand their concerns and return to seek your support for a renewed policy."
"We know already from the proxies received and conversations with our institutional investors that there is real concern over the directors' pay in this challenging year for our shareholders," Svanberg continued. "On remuneration, the shareholders' reactions are very strong. They are seeking change in the way we should approach this in the future," he said.
There were calls for Ann Dowling, the chair of BP's remuneration committee, to resign. She attempted to weather the storm of criticism, saying she would return next year with an alternative formula for assessing pay.
Legal & General Investment Management, one of BP's biggest shareholders voted against the pay deal. The company's director of corporate governance, Sacha Sadan said it was due to "poor alignment between long-term shareholder returns and executive remuneration".
Hot on the heels of the BP vote, more than 50% of Smith & Nephew shareholders rejected pay deals at the medical equipment group, signalling increasing discontent at boardroom excesses in Britain.
The Institute of Directors warned that the BP shareholder backlash would "determine the future of corporate governance in the UK". Director general Simon Walker said: "British boards are now in the last chance saloon, if the will of shareholders in cases like this is ignored, it will only be a matter of time before the government introduces tougher regulations on executive pay."