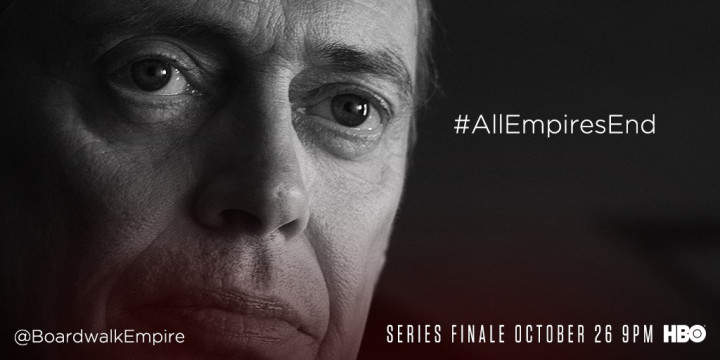 The Boardwalk Empire ends its five-year-long journey with the Season 5 finale episode titled 'Eldorado'.
HBO's period saga is set in the Atlantic City during the Depression period and will show that the Roaring Twenties are over.
In the trailer of the final episode Eldorado and Luciano plan to kill Nucky (Steve Buscemi). There are speculations that Nucky, the politician and gangster, may die in the series finale.
Fans have already seen two major deaths of Mickey Doyle and Maranzano Salvatore in the previous episode.
The mob war of the HBO drama series has taken a huge twist as Nucky Thompson chooses to hand over his power and wealth in order to save his nephew.
However, Luciano and Lansky may not let him go alive, and have hired two assassins to do the job.
Den of Greek suspects Luciano may bring an end to Nucky's life.
"Luciano is going to break Nucky's shoes. I still think he'll get the redemption that I predicted tonight. I saw a trip to the black church, maybe Chalky's bural, and got a glimpse of Gillian. But it's all under the pall of Lucky's edict: two shooters, in public.

Al Capone admits he did some bad things. Maybe he's saying it to a federal cop. Tonight we saw the feds get the go-ahead to nail Capone on tax evasion charges that burns a paper trail to criminal charges," the website report reads.
Boardwalk Empire Season 5 finale will air on HBO 9:00 pm EST (5pm GMT).
Click here to watch the series finale episode online through live stream with HBO Go.
You can also click here to get more information and broadcast details on HBO Connect.