Bobby Brown has rushed to be by his daughter Bobbi Kristina Brown's side this evening, it has been reported.
A source told Us Weekly that the 46-year-old sped into the parking lot and entered Peachtree Christian Hospice in Duluth at around 1:10 p.m on 25 June. Other members of the family are also said to be arriving. Media have gathered outside the hospice.
The 22-year-old daughter of Whitney Houston was moved to hospice care just one day earlier having remained in a medical induced coma for almost five months.
Bobbi Kristina's aunt Pat Houston confirmed the reports that Bobbi Kristina was to be moved to the hospice in a statement this week saying: "Despite the great medical care at numerous facilities, Bobbi Kristina Brown's condition has continued to deteriorate. We thank everyone for their support and prayers. She is in God's hands now."
Peachtree Christian Hospice is under an hour from Bobbi Kristina's Atlanta-area condo, where she was found facedown and unresponsive in her bathtub on January 31. She was discovered by her boyfriend Nick Gordon, who attempted to resuscitate her until paramedics arrived at the scene. It was reported that bruises and marks were found on her body, while neighbours described an altercation at the house the night before the incident.
The incident, which, has been classified as a criminal investigation, happened before the third anniversary of her mother Whitney Houston's death, who died on 11 February 2012, in tragically similar circumstances.
While police have so far been conducting a criminal investigation, prosecutors in Fulton County Georgia told TMZ that 'in view of the new circumstances regarding the health status of Bobbi Kristina Brown, we will be reviewing the case with greater interest'.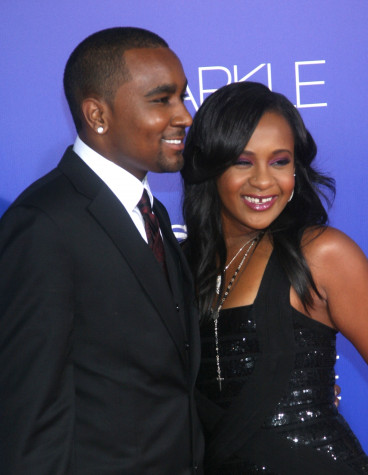 On June 24, a lawsuit was filed accusing her boyfriend Nick Gordon, 25, of assaulting Bobbi Kristina.
The suit, filed by Bobbi Kristina's conservator Bedelia Hargrove, claims that Gordon withdrew Bobbi Kristina's money without authorization, dragged her upstairs by the hair, and knocked out her teeth in an altercation that occurred after she told him she wanted to end the relationship.
Members of the Brown family have alleged that Gordon is directly implicated in Bobbi Kristina's circumstance.
In a strongly worded statement Bobby Brown indicated that he does not believe his daughter has been left in a coma as a result of an accident.
The singer demanded justice for Bobbi Kristina stating: "Whoever had a hand in causing my daughter's injuries needs to be brought to justice."
Bobbi Kristina is the sole heir of her mother's estate, which is estimated to be worth $20 million (£12.63m).