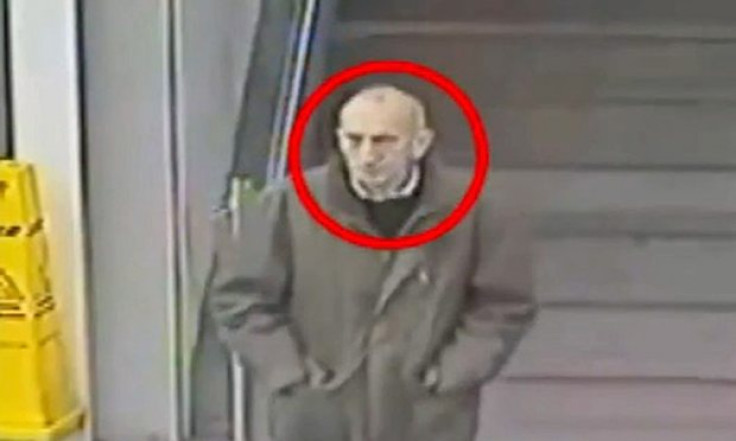 The mystery of the identity of a man who travelled 200 miles from London to a reservoir in Greater Manchester to die has finally been solved more than a year after his body was discovered. During an inquest at Heywood coroner's court, the man who was found dead at Dovestone's reservoir on Saddleworth on 12 December 2015 was formally named as 67-year-old David Lytton.
Greater Manchester Police (GMP) said they were able to match a DNA sample of Lytton to that of a relative to confirm his identity.
The mysterious nature of his death sparked national interest last year, after he was found alone on the natural beauty spot with nothing but three train tickets and £130 ($163) in his pocket.
An empty medicine bottle of what as believed to be the poison strychnine – often used in Agatha Christie novels – emblazoned with Arabic writing was also found nearby.
An investigation into his death also found the 67-year-old had travelled up from London Euston to Manchester Piccadilly train station before making his way up to the top of the 1,500ft Indian's Head peak above Dovestone reservoir on the day of his death.
Police also confirmed he had flown from Pakistan – one of the few places where strychnine is not illegal – to Heathrow airport on 10 December 2015.
A GMP spokesperson said: "After more than a year of painstaking enquiries, which included media appeals being released in the UK and Pakistan, as well as assistance from the National Crime Agency, detectives investigating the mysterious case of 'Neil Dovestone' have made a positive identification.
"At an inquest in Heywood earlier today, Thursday 26 January 2017, Senior Coroner for Oldham, Mr Simon Nelson confirmed that the true identity of the man found close to Dovestone's Reservoir is David Lytton, 67, from London.
"A full inquest date has been provisionally set for 14 March 2017 at Heywood Coroners Court.
"Mr Lytton's body was found on Saturday 12 December 2015 on the Chew track leading from Dovestone's Reservoir boating lake to Indian's Head.
"The investigation into his true identity captured significant media attention, both in the UK and internationally, with the press office receiving calls from countries such as Pakistan, USA and Japan."
Police will provide further information into Lytton's death as a press conference on Friday 27 January.