BoE Policymaker Ian McCafferty: UK Interest Rate Hike Sensitive to Stronger Sterling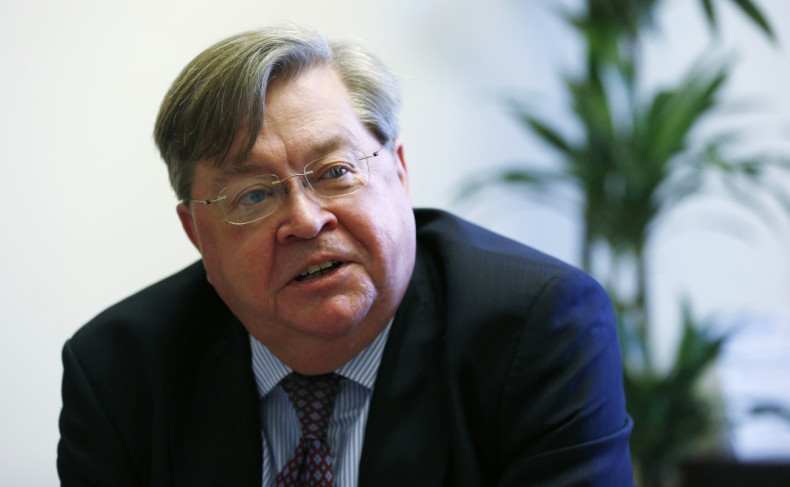 A stronger pound would be a good reason for the Bank of England to consider delaying a hike in interest rates in order to protect exporters amid concern that the UK economic recovery is unbalanced, according to a leading monetary policymaker.
Ian McCafferty, a member of the Bank of England's rate-setting monetary policy committee (MPC), said that if sterling were to continue its rise against the currencies of some the UK's key trading partners he "would get more worried".
The Bank of England's base rate is currently at its record-low of 0.5% as part of a package of extraordinary monetary policy measures to keep the economy moving in the aftermath of the financial crisis.
"I don't think to my mind at present [sterling is] a major problem for British exporters," said McCafferty in an interview with the news agency Reuters.
"But were it to rise further ... then I think it is something we would need to study quite closely."
In February, sterling hit a three-year high against the dollar. In January, it high a one-year high against the euro. Tightening monetary policy by lifting interest rates would make the pound even stronger.
There is concern among economists, officials and politicians that the UK recovery is too reliant on the services sector, consumer spending and a healing housing market.
Mark Carney, Bank of England governor, has warned that the recovery is not yet balanced or sustainable and so he will not hike interest rates until it looks secure.
Carney's message was echoed by Chancellor George Osborne on a visit to China.
"I've never been afraid to level with people about the hard truths," Osborne said in a speech at the Hong Kong Chambers of Commerce.
"I said that we have to go on dealing with our debt and our deficit – and we have no choice but to do so. I said recovery was not enough, we needed to avoid the mistakes of the past.
"So I'm now the first to say that the recovery is not yet secure and our economy is still too unbalanced."
Net trade is forecast to be flat in 2014 by the Office for Budget Responsibility (OBR), an independent fiscal watchdog.
Osborne had set himself the target of increasing the value of UK exports to £1tn by the end of the decade in order to shift the economy away from its heavy reliance on services, which account for three quarters of GDP.
But UK export performance disappointed as global demand slumped amid the eurozone crisis and sluggish growth in key emerging markets such as China.
A strengthening pound will make the goal of boosting exports and narrowing the trade deficit much harder.