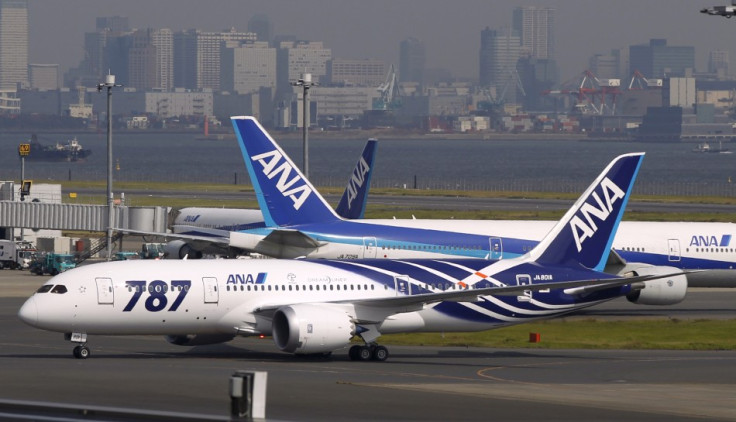 Japan's All Nippon Airlines (ANA), the launch customer of Boeing's 787 Dreamliner, said on Wednesday that the plane's electronic dimmable windows are not dark enough for long-haul flights.
ANA has asked the company to find a way to make the cabins darker. ANA is a major customer of Boeing with 55 orders for the jetliners as a replacement for its 767s.
"For our passengers to have good sleep, we realised that it is important to offer appropriate darkness during flights especially for long haul," Reuters quoted ANA spokesman Ryosei Nomura as saying.
According to a Reuters report, ANA is planning to install pull down blinds on seven of its already operational 787s.
However, the US plane maker has not commented on how it is going to address the concerns of ANA. The company has not revealed any instance of a similar demand from any quarters other than ANA.
"Specific discussions between Boeing and our customers are considered proprietary and we cannot comment on them," Reuters quoted Rob Henderson, Boeing's Tokyo spokesman as saying.
"The response of our customers and the flying public to the larger, dimmable windows on the 787 has been very favourable," he added. The windows of 787 Dreamliners are 20 percent larger than standard dimmable windows.
ANA's domestic rival Japan Airlines which owns four 787s that fly on international routes has so far not asked Boeing to darken the windows. Japan Airlines has placed orders for 41 more 787s with the company.
The 787 Dreamliners boast better fuel efficiency, high cabin pressure and humidity that contribute to cheaper operating costs and more flying comfort.
Boeing has over 850 orders for its 787s so far and the company aims to produce 10 a month by the end of 2013. The project is already delayed by three years with reports of some of the customers even planning to seek damages for delay.
India's national carrier, Air India, had ordered 27 Dreamliner jets in January 2006 which were due to be delivered in 2008.
Recently, it has been reported that the airline and the company reached an agreement on the compensation which was earlier put by Indian officials at close to $1bn.
Technical glitches and over-reliance on its global partners are said to be the reasons for the delay in timely delivery of the planes. Several other carriers such as Virgin and United Airlines have also reportedly sought compensation from the company for delays.