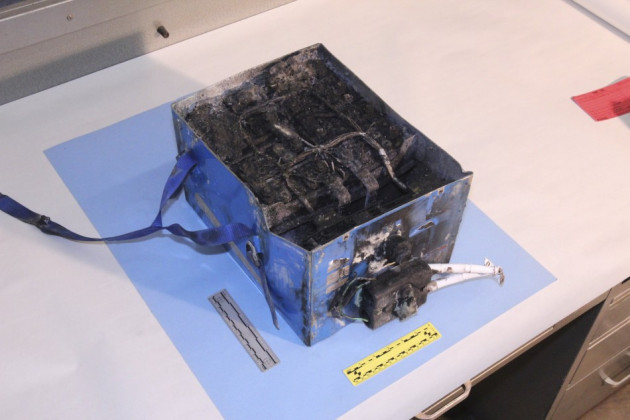 Shares of Boeing's Japanese battery maker GS Yuasa gained in Tokyo after regulators clarified that battery manufacturing issues were not the reason for Dreamliner's problems.
The company's stocks traded 0.9 percent higher in the morning, extending the 4.8 percent jump after Japanese government said that it is closing on site investigations on the firm. Shares had dived 9.2 percent in two days after All Nippon Airways (ANA) flight made an emergency landing in Japan. The cause of the problem was attributed to battery failure. Earlier a Japan Airlines (JAL) 787's battery had caught fire in Boston Airport.
Regulators have said that GS Yuasa's manufacturing process of lithium ion batteries met the required standards after a week-long inspection.
"There were several reports on quality control issues, but there was nothing that would have caused an immediate problem inside the battery," Shigeru Takano, director of the air transport safety unit within the aviation safety and security department at the Civil Aviation Bureau was quoted by Reuters. This was in line with the findings of US regulators who noted that "no obvious anomalies were found" on initial inspection of the battery from JAL craft that caught fire in Boston.
According to a Financial Times report that cited people close to the matter, Japanese regulators are now taking the inspection to the battery monitoring unit maker Kanto Aircraft Instrument.
However, the US and Japanese authorities have not yet been able to identify the actual cause of Dreamliner's problems and analysts suggest that this means an extended waiting period for the aircraft to return to service.
"The obvious implication is that it may prolong the grounding," Zafar Khan, aviation analyst at Societe Generale was quoted by the BBC.
"If it's not the battery then we are back to the drawing board. We know it's an electrical - and not a structural - issue and that will be the focus for the inspectors. But there's a lot of cabling on these aircraft."
Earlier this month, global regulators grounded the 787 after issues on the Japanese airlines sparked safely concerns. US authorities made it clear earlier that 787s will not be allowed to fly again until the concerns are sorted out.