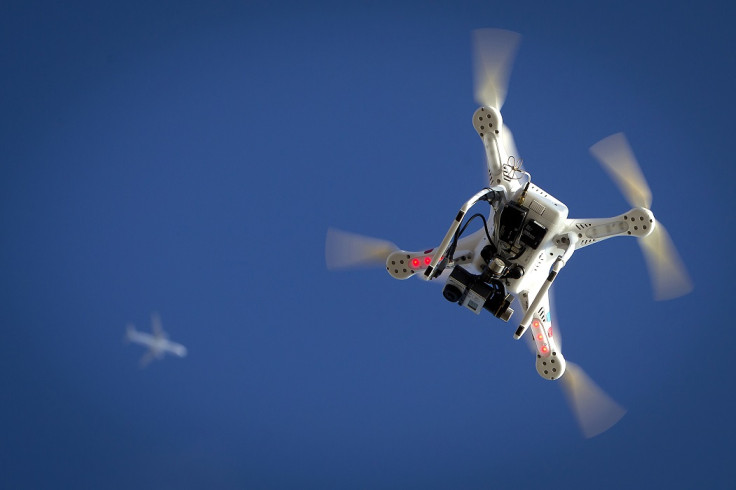 Drones capable of delivering spyware to devices via Wi-Fi networks are being developed by aircraft manufacturer Boeing as part of a potential surveillance initiative.
The plans by Insitu, US drone company and Boeing subsidiary, were revealed in recently leaked documents from Italian software firm Hacking Team.
Internal emails from Hacking Team detail the "roadmap" for the project that would allow drones to infect a suspect's computer or smartphone and access emails, files and web history.
"We see potential in integrating your Wi-Fi hacking capability into an airborne system and would be interested in starting a conversation with one of your engineers to go over, in more depth, the payload capabilities including the detailed size, weight, and power specs of your [spyware] system," states one email uncovered by The Intercept that was sent from an Insitu engineer to Hacking Team.
"One engineer is assigned the task of developing a mini infection device, which could be 'ruggedised' and 'transportable by drone(!)'"
By using a tactical network injector (TNI), a Hacking Team account manager suggests that malicious code could be installed on a device over an open Wi-Fi network.
Insitu is yet to respond to a request for comment from IBTimes UK.
Hacking Team was the victim of a significant security breach earlier this month, which saw a huge trove of sensitive information leaked online.
Over one million emails were subsequently published by whistle-blower organisation WikiLeaks in an easily searchable format.
Other revelations that have come out of the document dump include an Android app filled with spyware capable of bypassing Google Play's strict app restrictions.