Boeing is live-drawing a massive plane in the sky above the US with a 787 Dreamliner
Flight BOE004 is on a mammoth 17-hour flight.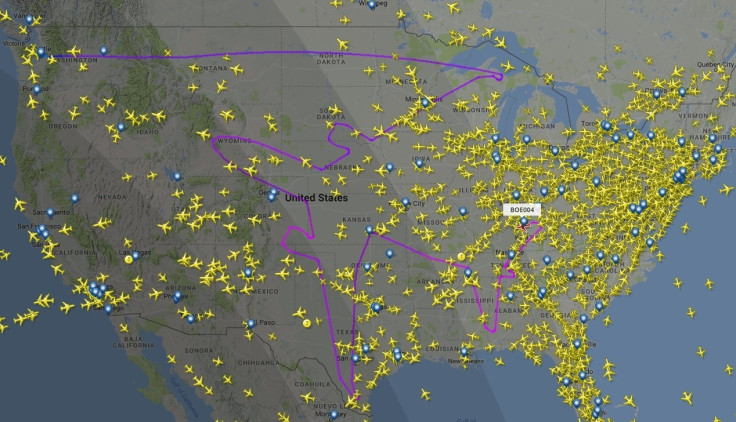 A Boeing 787 is making an epic journey across the US to draw an enormous outline of an aircraft in the sky, live flight data shows.
Flight BOE004 set off from Seattle more than 12 hours ago, according to Flight Radar 24.
The aircraft made its way across Montana, North Dakota and Wisconsin before flying south-west through Nebraska, up through Wyoming and down through Kansas and Colorado to Texas.
The aircraft will eventually make its way back to Seattle once the outline of the plane is complete.
The flight path will keep the plane airborne for at least 16 hours and appears to be a publicity stunt for Boeing, on behalf of their Dreamliner planes.
You can track the flight via Flight Radar 24.
The state-of-the-art Boeing 787 first flew in 2009 and is a twin engine, long-haul aircraft. It suffered in-service problems during maiden flights, including fires on board related to its lithium-ion batteries.
Boeing recently revealed it may end production of the iconic 747, which has been a flying icon for the aviation industry since it first flew in 1970.
© Copyright IBTimes 2023. All rights reserved.