China has defended intercepting a US Navy surveillance plane while it was flying in the international airspace over the East China Sea at the weekend. The Pentagon described the manoeuvre as unsafe, but Beijing rubbished the accusation and said its pilots' actions were legal and professional.
The intercept involved two Chinese J-10 jets and the US EP-3 aircraft, which is the Lockheed-built signals reconnaissance version of the P-3 Orion plane that the US Navy operates. It is the latest in a series of such dangerously close encounters between the two sides in the region.
One of the Chinese jets reportedly came as close as about 300ft (91 metres) in front of the US plane on Sunday (23 July), unnamed US defence officials as saying, who spoke on the condition of anonymity, told Reuters.
But it was the American aircraft that threatened Beijing's national security, China's Defence Ministry said on Tuesday (25 July). It called on the US to immediately halt such military activities, Reuters reported.
The unsafe intercept reportedly caused the American jet to take "evasive action to prevent the possibility of collision" and change direction, as the EP-3 plane's traffic collision avoidance system went-off, US Navy Captain Jeff Davis said.
The incident happened as one of the Chinese jets is reported to have flown underneath the US aircraft "at a high rate of speed". It then slowed down and pulled up in front of the American plane, CNN reported.
The Chinese aircraft was armed and the interception happened 80 nautical miles (148km) from the east of the Chinese mainland city of Qingdao, US officials said.
The Pentagon also said that while one of the Chinese jet's encounters was unsafe, the vast majority of the interactions between both the sides were safe.
Such intercepts are said to be a relatively common occurrence in the hotly contested waters between the US and Chinese navies.
In May, two Chinese Sukhoi Su-30 jets intercepted the US Air Force's radiation detection plane flying over the East China Sea. The Sukhois reportedly came within 150ft of the US Air Force WC-135.
The intercept was soon followed by another encounter in about a week, where two Chinese J-10s similarly intercepted a US surveillance aircraft over the South China Sea, a manoeuvre that the Pentagon characterised as "unprofessional and unsafe".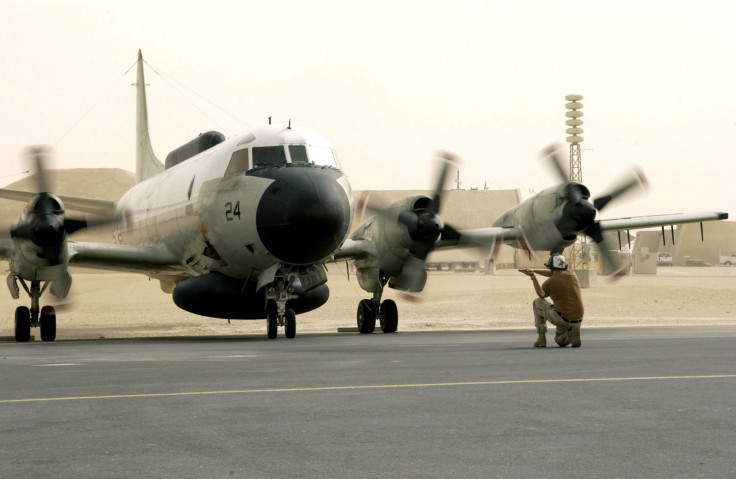 One such encounter, back in 2001, ended in a disaster when an intercept of a US spy plane by a Chinese jet resulted in a collision. The Chinese pilot was killed in the incident while the American aircraft was forced to make an emergency landing at a base on Hainan, an island province in southern China.
China had detained the 24 crew members of the American plane for 11 days. They were released only after Washington issued an apology for the encounter, Reuters reported.