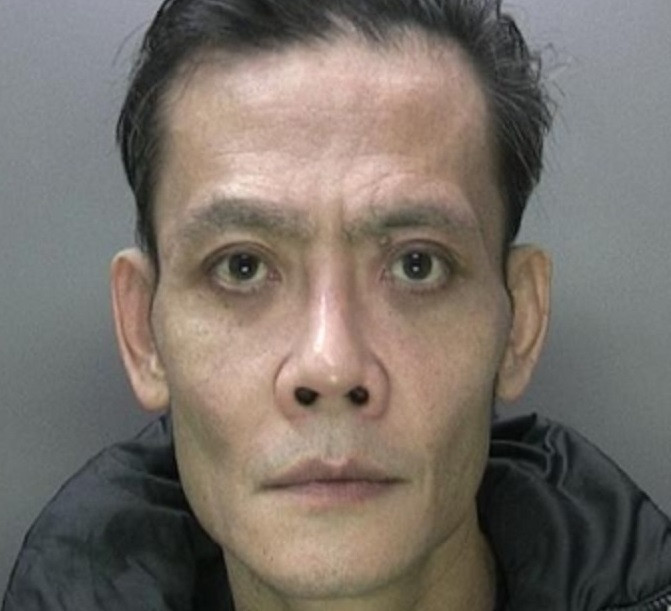 A conman has been jailed after claiming to be a Christian Dior designer who had dressed Julia Roberts to steal cash for red carpet tickets to The Oscars and for a new fashion range.
Fantasist Alvin Loy Wong fleeced a series of wealthy investors to fund his gambling addiction, losing £953,000 ($1.3m) at one Birmingham casino alone.
The 50-year-old targeted his victims at charity fundraising events claiming he had designed many Christian Dior outfits and encouraged investors to part with up to £130,000 for a new haute couture fashion range bearing his name.
Wong claimed that he could supply tickets to Los Angeles and a seat to watch the Academy Awards alongside the world's most famous Hollywood stars and bidders at charity events paid thousands for bogus tickets.
Birmingham Crown Court heard that the trips were always cancelled citing ill health and on one occasion saying the winning bidder had failed US customs checks.
The Academy confirmed the tickets are non-transferable and are never made available to charities or businesses.
The West Midlands Regional Fraud Team found that Loy squandered the money on his lavish lifestyle and even convinced one person to work for him for free as a personal assistant.
The force said they began probing Malaysian-born Loy's dealings in 2013 after a woman reported he had pocketed £2,000 from a charity bash in Birmingham for her terminally-ill husband.
Police found that two businessman had invested more than £100,000 in his fashion project with Loy withdrawing £187,000 from casino cashpoints between 2010 and 2015.
Loy was jailed for six years on Tuesday (19 September) after being found guilty of fraud by false representation, plus mortgage fraud after using fake payslips suggesting he worked for the designer Laura Ashley.
Investigating officer, Detective Constable Alistair Gadd, said: "Loy organised charity fundraising events at prestigious hotels in Birmingham and London during which he would host a fashion show of his designs to attract wealthy customers.
"He boasted of attending the Oscars every year and dressing stars like Julia Roberts in his creations. He put Oscars tickets – supposedly acquired through his lofty position with Dior – up as auction prizes at the charity events.
He added: "Despite this he managed to persuade several people to back his bogus clothing range and defrauded hundreds of thousands of pounds through his elaborate lies.
"One of his victims transferred 14 instalments in just over a year – and Loy's banking records shows he often spent each 'investment' in less than 24 hours at Broadway Casino in Five Ways."