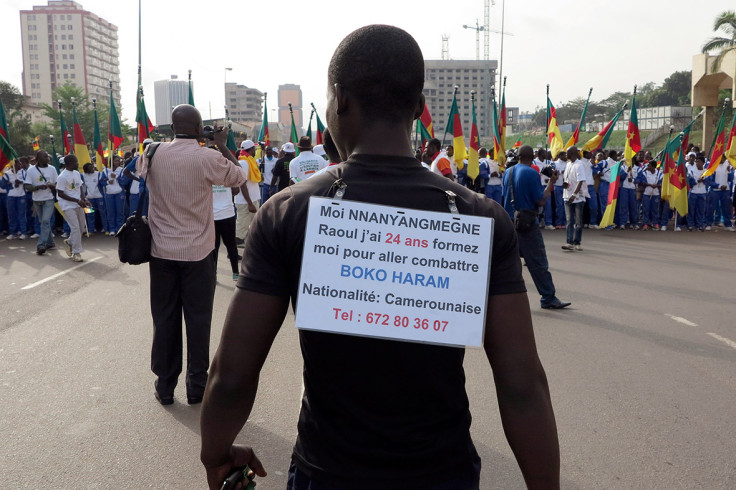 Twin blasts blamed on Nigerian terror group Boko Haram have killed at least 10 people in northern Cameroon. The attacks occurred in the Kerawa region, on the border with Nigeria, where Cameroonian troops are fighting against militants who infiltrate the border.
The first bomb went off on Thursday ( 3 September) morning at a local market. The second one was detonated at an army camp. At least 100 people were injured during the attacks. A local government official told Reuters there were suspicions the blast had been carried out by two females.
Boko Haram, whose militants are fighting a protracted war to establish an Islamic caliphate in the occupied territories in northern Nigeria, often carry out attacks against civilians and soldiers in neighbouring countries. The group is notorious for kidnapping civilians - mainly women and children - and forcing them to participate in terror attacks.
A recent spate of attacks blamed on Boko Haram in Cameroon prompted the authorities to repatriate thousands of Nigerians amidst fears that the militants were disguising as refugees to cross the border. In August, Cameroon authorities arrested two suspected Boko Haram rebels disguised as female refugees. The men, who were carrying explosives in their luggage, were stopped at the Minawao refugee camp in the north of the country, near the border with Nigeria.
Cameroon also deployed some 2,000 military reinforcements to the north, following deadly attacks blamed on Boko Haram that left hundreds dead. The country is also part of a task force consisting of 8,700 troops from Nigeria, Niger, Chad, and Benin aimed at curbing terrorism in the region.