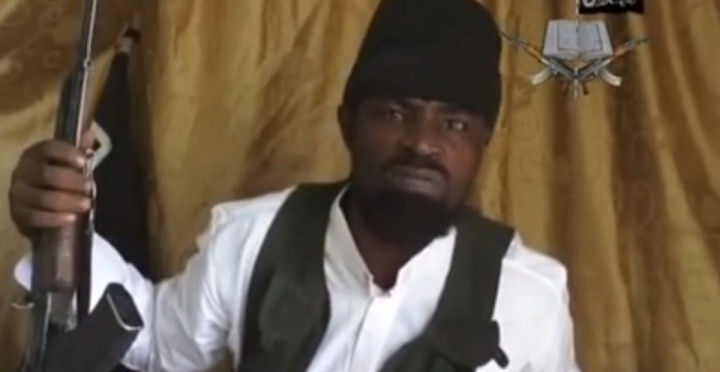 Members of terror group Boko Haram are surrendering to Nigerian soldiers after rumours spread that their leader, Abubakar Shekau, was killed.
According to an anonymous source, Shekau was killed during clashes in Kodunga, Borno State, after days of fighting in which at least 60 insurgents were also killed and another senior leader was captured.
Local media also reported that the rebels surrendered to Nigerian troops in Kodunga.
The Defence Headquarters, (DHQ), tweeted on Sunday that five Boko Haram members surrendered their weapons to soldiers and pleaded for mercy.
"Other captured terrorists have also been giving useful information on the subsequent plans of the group in an apparent offer to cooperate," DHQ also wrote.
The Nigerian government is still investigating allegations of Shekau's death.
However, according to some reports it was Shekau's impersonator, rather than the leader himself, who was killed by the troops.
Senior military sources told media agency PRNigeria: "It is getting more certain that the terrorists' commander who has been mimicking Shekau in those videos is the one killed in Konduga on 17 September 2014.
"The process of confirming that the dead body we have is the same as that character who has been posing as Shekau is ongoing.
"He is definitely a prominent terrorist' commander," the source said.
Boko Haram militants are attacking several cities across northern Nigeria, in a bid to expand the Islamic caliphate they proclaimed in Gwoza, along the Cameroon border, in August 2014.
Borno, Yobe, and Adamawa states, where the militants usually carry out their attacks, have been under a state of emergency since May 2013.
Human Rights Watch said Boko Haram has killed at least 2,053 people since the beginning of 2014.
According to Western intelligence agencies, the militants are now seeking to tighten their relationship with terror group Isis -- now known as the Islamic State – which is giving them advice on strategy and tactics to expand the "Islamic caliphate" in north-eastern Nigeria.