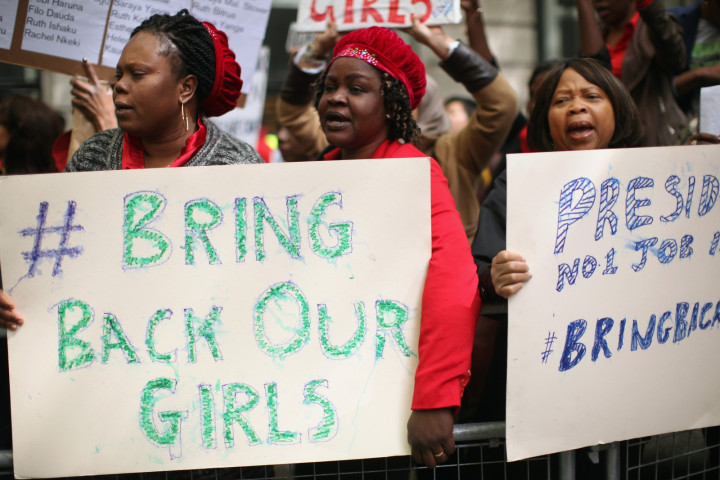 Four Nigerian girls are believed to have escaped after being captured by terror group Boko Haram in April 2014. The girls were part of a mass kidnapping of 220 female Nigerian students, carried out by the insurgents in Chibok, Borno State.
The girls reportedly escaped thanks to the help of a boy, also a prisoner, who managed to get them out of the camp where they were being held. This is according to Stephen Davis, a British-Australian negotiator speaking to the Times of London.
"They are the only ones that have escaped from a Boko Haram camp," he said.
He added that the girls had been warned that if they fled, their families would be killed.
After they fled the camp, the girls are believed to have walked for three weeks, fearing the abductors could recapture them.
Davis was interviewed by the British newspaper on 12 October. However, according to Nigerian newspaper The Nation, the Chibok community said on Tuesday [14 October] it was not aware that the girls had fled their captors.
If confirmed, the escape could give hope to the families of the other 216 girls, who are still missing.
Chibok Mass Kidnapping Six Months on
News of the alleged escape came as thousands marched in the Nigerian capital Abuja to urge the government to step up efforts to find the missing girls, marking the six-month anniversary since the mass abduction.
Although Nigeria's President Goodluck Jonathan vowed he would fight the insurgents and find the girls, he has been accused several times of not doing enough to combat terrorism in the country.
Nigeria's former President Olusegun Obasanjo expressed his frustration at the inadequate negotiations between the government and the terrorists.
His comment came as Boko Haram asked for the release of some prisoners in exchange for the girls, but President Goodluck Jonathan rejected the exchange deal.
Jonathan vowed he would protect schoolchildren from the terrorists, launched the "Safe School Initiative", and set up a fund with the support of the UN Special Envoy for Education, former British Prime Minister Gordon Brown.
However, campaigners for the release of the girls are sceptical.
"We can't be talking about the 'Safe School Initiative' if we don't have the Chibok girls back," German newspaper Deuthsce Welle quoted one of them as saying.
The Chibok mass kidnapping caught the attention of the international media, prompting prominent politicians and celebrities to publicly condemn the abduction.
Hundreds of people joined the Twitter campaign #BringBackourGirls to raise awareness of the issue while countries such as Britain, France, and the US joined Nigerian troops in the search.