Nigeria: UN launches appeal for displaced people as Boko Haram continues to kill innocents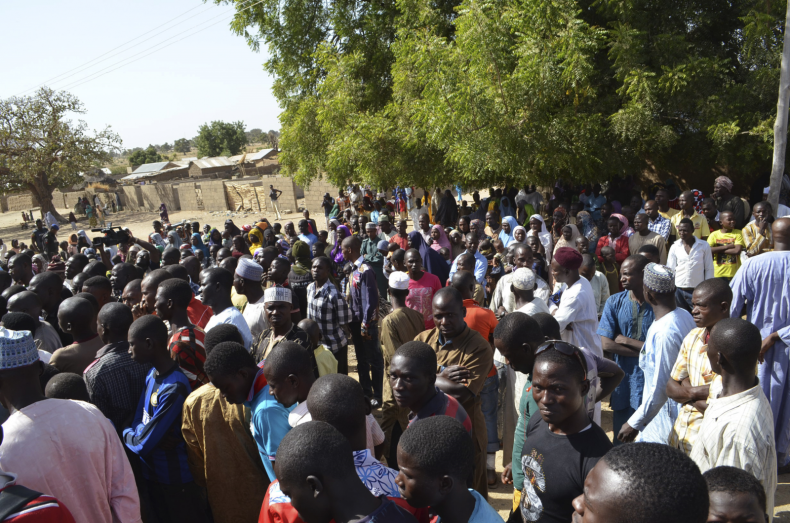 The UN refugee agency (UNHCR) has launched an appeal of $174m (£118m) to help some 200,000 Nigerians displaced due to the insurgency of terror group Boko Haram.
The agency said the money will save the lives of thousands of people who are in "a dramatic situation" after fleeing violence in north-eastern Nigeria.
Who is Boko Haram?
Boko Haram fights against Western influence in Nigeria and aims to impose its version of Shariah law in the country. The group declared an Islamic caliphate in Gwoza, along the Cameroon border, in August 2014.
Boko Haram has raided several cities in the north of the country in a bid to take control of more land.
Three states, Adamawa, Borno and Yobe, have been under a state of emergency since May 2013, due to Boko Haram's deadly attacks.
"Displaced people fear for their lives, and are at this point unable to return to their homes," Liz Ahua, a UNHCR regional representative for West Africa and coordinator for the Nigeria Refugee situation, said in a statement.
"We need more financial support to continue to help the refugees and to plan for increased aid in case of more people fleeing for safety outside Nigeria."
UNHCR also said aid agencies are struggling to provide services in refugee camps and thousands of child refugees are not able to go to school.
Thousands of fleeing Nigerians find shelter in neighbouring countries such as Cameroon, Chad and Niger. In March, Niger warned the increasing numbers of Nigerian refugees would exacerbate an already existing food crisis in the country.
The appeal comes as Boko Haram's violence continues to claim lives. At least 20 people died on 9 April in the village of Dile, Borno State, in a suspected Boko Haram attack. Witnesses told Nigerian newspaper Premium Times the insurgents stormed the village in several vehicles and the whereabouts of several people who fled is unknown.
Boko Haram has killed more than 15,000 people - 2,000 of whom were killed during a raid in Baga, a town in Borno state in Janaury - since its insurgency started in 2009.
The Nigerian army is currently aided by forces from Niger, Chad, Cameroon and Benin in an offensive that has managed to push the insurgents our from several areas they had captured.
The army's offensive was launched a few weeks before Nigeria held a presidential election that was postponed by the then president Goodluck Jonathan in February amid security concerns.
The newly elected president, Muhammadu Buhari, vowed to defeat Boko Haram, which recently pledged allegiance to Islamic State (Isis).