Bollywood star Shah Rukh Khan calls Bajirao Mastani niche and historical; Deepika Padukone disagrees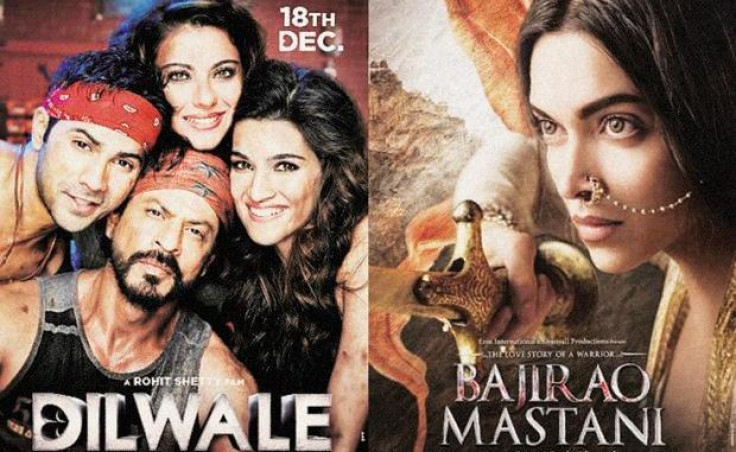 Bollywood fans are in for a treat on 18 December as two big-budget movies — Shah Rukh Khan's Dilwale and the Ranveer Singh-Deepika Padukone starrer Bajirao Mastani — are set to release on the same day. While both films are very different in terms of genres, it will be interesting to see which one eventually triumphs at the box office. SRK was recently asked to comment on this 'clash' and here's what he had to say:
"The other film (Bajirao Mastani) is also made by friends. Our genre is more family and happy-go-lucky kind. Their genre is niche and historical. For both films, audience will come in at different time and watch it. Both are really nice movies," said Khan at a Dilwale promotional event, this week.
While SRK seemed to have made this statement in a very casual, matter-of-fact manner, his Chennai Express co-star and Bajirao Mastani actress Padukone did not agree. The actress told Deccan Chronicle, "I wouldn't call Bajirao as niche at all. In fact, one of [director] Sanjay Leela Bhansali's strength is, that in a film like Hum Dil De Chuke Sanam or Devdas or Ram Leela, or even Black, he has his way of story-telling and yet he makes his movies globally appealing."
Padukone went on to add that while she doesn't know what SRK meant when he called her film "niche," the audience will see that both films belong to two completely different genres. "Even as an audience you won't be able to compare the two, one is action, comedy romance while Bajirao Mastani is completely different."
© Copyright IBTimes 2023. All rights reserved.