Bond 24 announcement live blog: Watch Spectre's cast revealed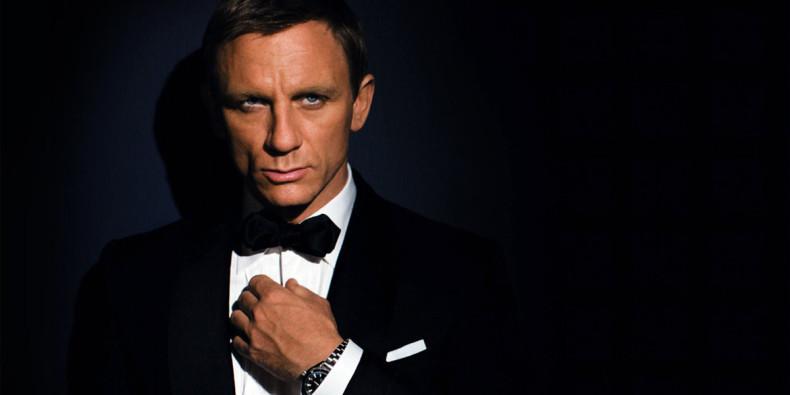 James Bond will return in... 2015. We don't know much else about the 24th 007 adventure, but before the afternoon we'll know a whole lot more.
The film's title and principal cast will be announced in full and we'll hear from returning Skyfall director Sam Mendes and Bond himself Daniel Craig. You can watch the photocall and press conference live from Pinewood Studios below...
11:29am: That's all from us, turns out all the rumours were true. Oh, and don't believe Christoph Waltz isn't Blofeld for a second. Oberhauser? Move over.
11:27am: Yahoo Movies UK are saying this is the film's synopsis:
A cryptic message from Bond's past sends him on a trail to uncover a sinister organisation. M battles political forces to keep the secret service alive. Bond peels back the layers of deceit to reveal the terrible truth behind SPECTRE.
11:18am: Short, no nonsense and to the point, a Bond-like press conference if ever there was one.
It's worth noting that the film has also been delayed by two weeks until 6 November 2015.
11:14am:
---
11:09am: Monica Bellucci and Lea Seydoux are confirmed as Bond Girls with Christoph Waltz unveiled as the villain of the piece.
11:08am: Andrew Scott is playing another MI6 worker, called Denbigh. Dave Bautista will play henchman Mr Hinx.
11:07am: The Aston Martin DB10 is revealed (spoiler: it's a sexy car) as Mendes brings out the returning cast, Ralph Fiennes, Naomie Harris, Ben Wishaw and Rory Kinnear.
11:03am: Director Sam Mendes appears alongside Barbara Broccoli, calling the 007 Stage the place "where budgets go to die".
The title is...
SPECTRE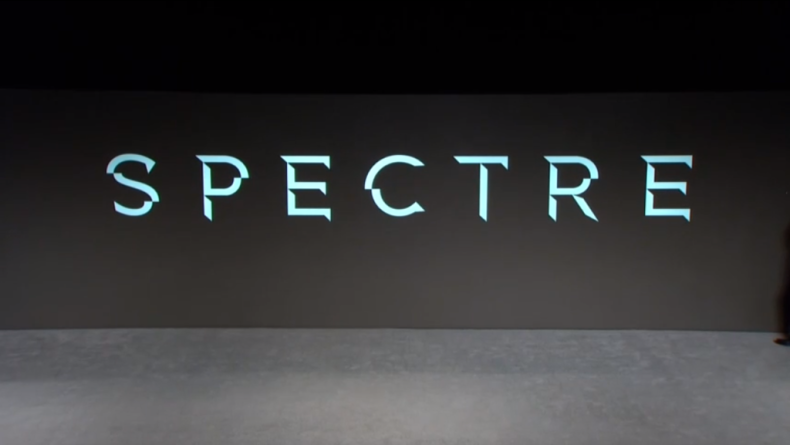 11:01am: The countdown stopped at 0:07, obviously
11:00am: Here we go...
10:59am: Really happy I wore my tuxedo to work today. Dedication, that's what that is.
10:58am: It would be simple for us journalist folk if all the rumours proved to be true, but here's hoping for a big surprise this morning.
10:54am: Just time for this, the best Bond tribute video you'll ever watch.
10:52am: Alex Zane giving us a little Pinewood 007 Stage history lesson at the moment. He confirms a new Aston Martin will be unveiled later as well as the cast. Excellent.
10:51am: Goldfinger, From Russia With Love, The Spy Who Loved Me, Goldeneye and Casino Royale. The best Bond films. No question.
Move along now.
10:49am: Dame Shirley Bassey is blasting out Diamonds Are Forever out now, which brings me on to the next point. What is the best Bond film?
It's definitely not Diamonds Are Forever.
10:47am: The stream has begun! With some Louis Armstrong no less. Pure class.
10:43am: Let's talk casting rumours. Before Christoph Waltz (Inglorious Bastards) became front-runner it was Chiwetel Ejiofor (12 Years a Slave) being touted for the role as chief Bond villain. The latter now appears to be unlikely (great as he would be) as he's off filming The Martian with Ridley Scott.
Mark Strong's name has popped up too and could well appear, but he's played so many villains over the years (and well it should be added) that he seems an obvious choice. Another recent name thrown into the mix is Sherlock's very own Jim Moriarty Andrew Scott's.
10:38am: It's too early for a Dry Martini (shaken or stirred) isn't it? I have some still Fanta from yesterday, that'll do. Receptionist probably has a bottle of vodka stashed somewhere too.
10:34am: But what of the Ian Fleming's unused Bond book and short story titles? Here's what's left following the use of Quantum of Solace in 2008.
The Hildebrand Rarity
Risico
007 in New York
The Property of a Lady
Personally I think 007 in New York has a great ring to it...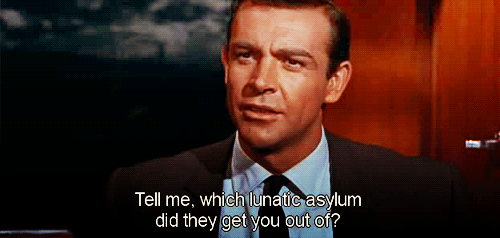 10:30am: The only speculation so far regarding a title has been that it may be called SPECTRE, but that seems a remarkably simple and obvious title for a Bond flick. Others have suggested that the film may borrow from Sebastian Faulks' Bond novel Devil May Care, so that's a potential title as well.
Seeing as the title hasn't been outed by the registering of trademarks or domain names suggests it could be related to a property EoN own the rights to, and both SPECTRE and Devil May Care fall into that category.
10:28am: EoN Productions have done well to keep the name of the new film under wraps ahead of this morning's announcement. Last time around Skyfall was revealed to be the name days ahead of its own press conference thanks to domain names registered by Sony Pictures.
10:23am: What could possibly be under that cover?
10:21am:
10:17am: So, what do we absolutely know for sure about Bond 24? Sam Mendes will direct, Daniel Craig will star and Skyfall team John Logan, Neal Purvis and Robert Wade have written the script. Hoyte van Hoytema will be the film's cinematographer, taking over from Roger Deakins.
What we don't know but can safely assume is that Ralph Fiennes will reprise his role as M, Naomie Harris will be back as Miss Moneypenny and Ben Wishaw will return as Q. Rory Kinnear reprising his role as Tanner also seems likely.
10:13am: Full details of the cast and title of the 24<sup>th James Bond film will be announced shortly. We're pretty excited about the news and we do love a bit of live blogging...

---
What we know
Director: Sam Mendes
Stars: Daniel Craig, Ralph Fiennes, Naomie Harris, Ben Wishaw, Rory Kinnear
Writers: John Logan (Skyfall, Hugo, Gladiator), Neal Purvis & Robert Wade (regular Bond duo since The World is Not Enough).
Cinematographer: Hoyte van Hoytema (Interstellar, Her)
Filming starts: Monday 8 December 2014
Release date: 23 October 2015
Filming locations: Pinewood Studios, Austria, Rome, Morocco
The rumours
Christoph Waltz is rumoured to playing the film's villain (possibly even iconic Bond nemesis Blofeld).
Guardians of the Galaxy's Dave Bautista may be playing a henchman in the mould of classic right-hand man Jaws.
Blue is the Warmest Colour's French star Lea Seydoux is reported to be the female lead and next Bond girl.
Sherlock's Andrew Scott could be playing a villain alongside Waltz.