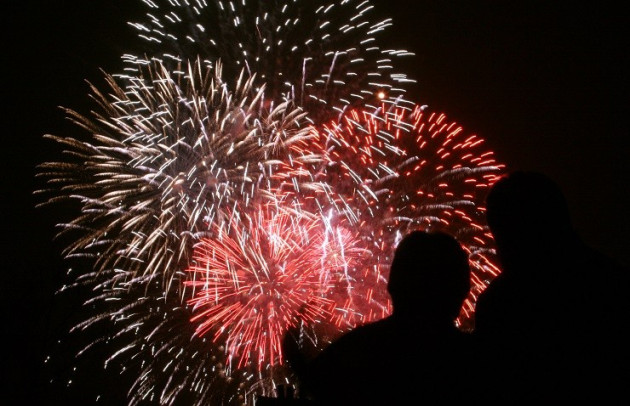 Remember, remember the fifth of November. It's that time of year again when all across the UK skies will be lit up by spectacular fireworks.
As well as the dazzling displays, huge bonfires will be set alight to warm you up on the cold November nights. A much-loved tradition dating back to the Gunpowder Plot of 1605, Fireworks night has become one of the most highly anticipated family events of the calendar, with specially organised events taking place all across the UK.
To help you decide where to celebrate this year's Guy Fawkes night with a bang, IBTimes UK has collected some Britain's' biggest and best displays for all ages to enjoy, from huge ticketed extravaganzas to free council-run shows.
London
For those in south London, Brockwell Park will be hosting a huge display for free, all created by the team behind the fantastic London Olympics fireworks. Kids will also be able to meet Fireman Sam as he gives tips on being safe this Bonfire Night. A funfair with stalls, games and food will complete the event. Display begins at 8pm.
There will also two displays at Crystal Palace Park - one for kids and one later on for everyone else. The fun begins at 6pm with a funfair and food stalls open to the public, with the children's display beginning at 7pm. After that, the main display, which will be set to music, will start at 8.30pm. Tickets cost £6 for adults and £4 for children aged 3-10, with free entry for children under three.
Elsewhere in the capital, there is another free event at Chestnuts Field in Walthamstow, with a huge pyrotechnics display starting at 8pm accompanied by music choreographed from the best of British bands.
Edinburgh
In the Scottish capital, Meadowbank Stadium will be hosting its annual fireworks display, with an estimated 5000 people expected to turn up. This year's theme is superheroes and members of the public are encouraged to dress up for the event. Around 12,000 fireworks are expected to set off from 7.30pm all to a soundtrack of music from superhero movies such as Batman and The Incredibles. Tickets cost £6.50.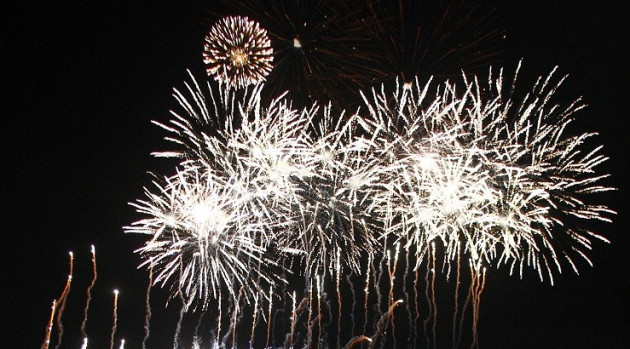 Glasgow
One of the biggest displays in the UK is taking place in Glasgow, with up to 50,000 people expected to enjoy the activities at Glasgow Green. As well as a funfair and stalls, gymnast Cara Kennedy, triple jumper Morgan McKinnon and swimmer Ruari Kirkwood will all be making guest appearances.
The completely free event kicks off at 4pm with the fireworks beginning at 7.30pm.
Birmingham
For the best Bonfire night in the Midlands, head to the free Pype Hayes Park. This year families will be able to enjoy a Disney-themed display. Alongside food and drink stalls there will also be the largest one day funfair in the country, provided by Bob Wilson's Funfairs, as well as entertainment from Free Radio, and fire-dance performances throughout the evening. Gates open at 5pm with the exciting fireworks display set to music at 8pm.
Liverpool
Of all the displays taking pace in Merseyside, the one at Sefton park is the most dramatic, with the dazzling fireworks reflecting off the Palm House lake.
Hesketh Round Table have organised the display at Victoria Park in aid of Help For Heroes. Tickets cost £7 for adults and £3 for children aged 5-14, with children under five admitted for free. The bonfire is lit at 6.30pm with the fireworks starting at 8pm.
Swansea
Enjoy a display from award-winning Jubilee Fireworks at the famous Sparks in the Dark event at St Helen's Ground. As well as the fireworks, there will also be performances by X factor's Lucy Sparaggan and Britain's Got Talent's Nu Skool and Pre Skool.
The entertainment starts at 6.30pm with fireworks at 7.30pm. Adults £4.50, children £3.50, with special discounted prices also available online.
READ:
Bonfire Night 2013: Clear Skies Predicted for Fireworks Displays Across UK