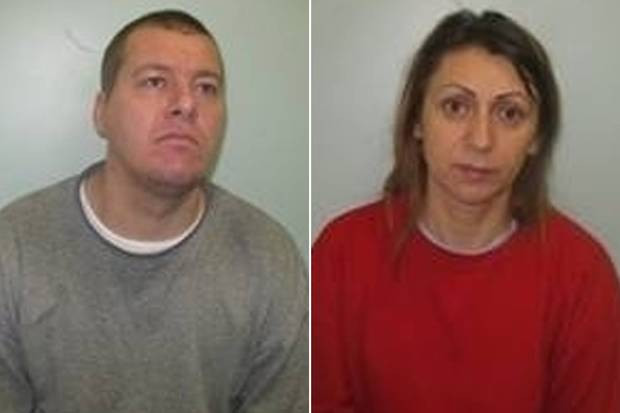 A couple who went on a Bonnie and Clyde-style crime spree around south east London will have to put their love affair on hold after being jailed for a combined 12 years.
Ovidiu-Constantin Plamada, 31, and Mariana Sandra, 43, both Romanian nationals, were each sentenced to six years in prison for carrying out almost 200 burglaries on homes in the capital.
During the trial, the court heard that the "profilic" burglars stole expensive jewellery, make-up and other household items worth about £400,000 from properties in London between May and November 2014. Homes in Kent and Essex were also targeted.
A dressing gown, a duvet set and a tin of mackerel were a few of the unusual items that made it into their loot.
According to police, the raids carried out by the couple of High Road, Ilford, had a devastating effect on the victims.
"Plamada and Sandra were a prolific burgling duo who committed a vast number of residential burglaries over a relatively short period of time," said Detective Sergeant Brett Hagen, who led the investigation for the Metropolitan Police.
"They were clearly committing burglary for financial gain, but also stole some strange items such as a tin of mackerel, women's make-up and a duvet set, suggesting they were actually using victim's personal property to furnish their home and their lifestyles."
He continued: "The overwhelming evidence gathered by these officers has resulted in society being afforded a well earned rest from the activities of two habitual thieves. In addition, as a result of this investigation a large number of victims have been reunited with their property."
Plamada and Sandra were jailed at Basildon Crown Court yesterday after pleading guilty to conspiracy to commit burglary in relation to 179 homes.