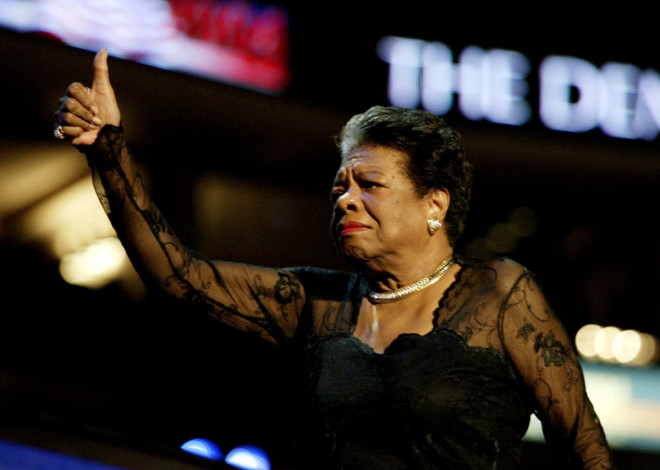 The row over changes to the English literature GCSE syllabus has escalated as two major exam boards confirm plans to remove foreign authors from their future reading list.
Of Mice and Men by John Steinbeck and Harper Lee's To Kill a Mockingbird will be cut from syllabuses taught from 2015 onwards by Britain's largest exam provider, AQA.
As well as American authors, a section titled "exploring cultures" has also been removed from syllabuses, which eliminates books written by authors from Nigeria, Australia and New Zealand.
I Know Why the Caged Bird Sings by Maya Angelou, the acclaimed African-American author and civil rights activist who died this week, will also be removed. However, Angelou is to be included in a list of poetry for the Welsh-based examiner WJEC's "unseen poetry" exam.
Publishing their new syllabus on Thursday, WJAC has also confirmed plans to drop foreign prose from syllabuses being taught from next year, while OCR has published similar plans.
What is the row about?
The changes have prompted critics to claim that the changes are too restrictive, in particular, they have led to non-British novels - literature penned by American authors, for example - to be axed.
Although Michael Gove, the education secretary, rebuffed critics' suggestions that the government was implementing a book ban in an article for the Telegraph, the confirmation from AQA and WJAC is likely to fuel more anger.
"I have not banned anything. Nor has anyone else. All we are doing is asking exam boards to broaden – not narrow – the books young people study for GCSE," he wrote.
Although Gove has said the changes are about expanding the coverage of British authors, critics have argued the curriculum should be about literature in English, not a national English tradition.
So far, over 50,000 people have signed an online petition opposing the reforms. Earlier this week, Toni Morrison, the Nobel Prize-winning American author, attacked Gove's plans and warned that it was wrong to divide literature into "nationalistic categories".
What are the changes?
Under the new changes, all English literature courses for pupils aged between 14 and 16 must cover a series of core subjects to ensure students have access to a diverse range of literature.
GCSEs in England have to include one Shakespeare play, a 19th century novel and a selection of poetry from 1789 onwards, including Romantic poetry and drama from the British Isles from 1914 onwards.
Nineteenth century novels include Mary Shelley's Frankenstein, Sir Arthur Conan Doyle's The Sign of Four, Jane Austen's Pride and Prejudice and Great Expectations by Charles Dickens.
Modern drama and prose choices include Shelagh Delaney's A Taste of Honey, Meera Syal's Anita and Me, Alan Bennett's The History Boys and The Curious Incident of the Dog in the Night Time by Simon Stephens.
Pupils will have a choice of six Shakespearian plays, including Macbeth, Romeo and Juliet and The Tempest.