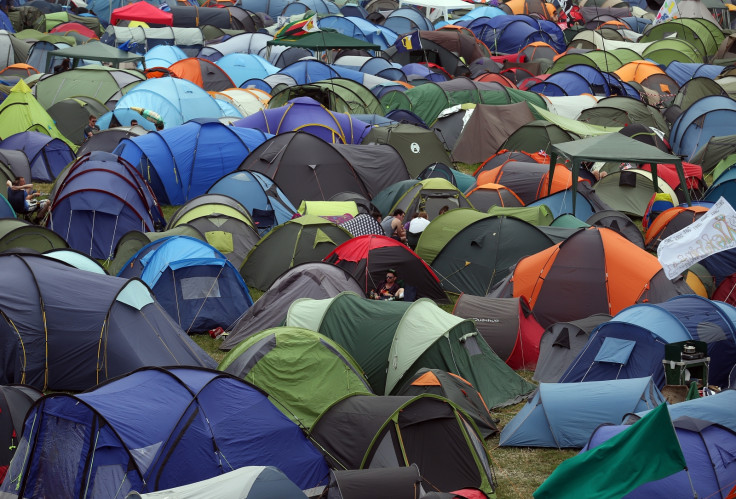 A teenager from Buckinghamshire has died in her tent at the BoomTown Fair music festival. Paramedics battled to save the 18-year-old's life after she was found unconscious at the festival site at Matterley Bowl in Winchester, Hampshire, at midday on Monday (15 August).
Hampshire Police says the death is not being treated as suspicious and next of kin have been informed. A police spokeswoman said: "Officers continue to work closely with BoomTown organisers, and witnesses and friends who were at the event are being supported."
This is believed to be the fourth fatality to hit the summer festival since it was founded in 2009.
In 2011, Deborah Jeffrey, 45, from Winchester, suffered a fatal heart attack after taking class A drug ecstasy; in 2013, Ellie Rowe, from Glastonbury, died after taking class B drug ketamine; and in 2014, Lisa Williamson, 31, from Bromyard, Herefordshire, hanged herself in a toilet cubicle after taking drugs.
Almost £79,000 (€91,000, $102,000) worth of illegal drugs were seized from revellers at this year's festival, with a further £55,000 worth dumped in amnesty bins at the entrance.
Police said crime was down from last year, with 186 reported as of Sunday evening, compared to 337 at the same point last year. The majority of crimes related to drug sale or possession.
On Friday, the festival was hit by an enormous blaze in the car park which destroyed more than 80 cars. The fire, which took more than 30 firefighters to get under control, was thought to be accidental and the result of a discarded cigarette.