The traditional idea of popping out for a bottle of wine is becoming a thing of the past. Whether you want a bag of cold beers or a few bottles of icy-cold champagne, you can find an app that will bring it to you faster than it takes to find a clean glass.
Summertime was previously the territory of the beer garden, but with so much on offer for home drinking, you can buy the pint on your phone and sit back and wait for someone to bring it to you. Obviously to the late-night drinkers among us, the 'dial a wine' concept is nothing new, but today's deliveries are not about settling for an overpriced bottle of Soave and a packet of Malborough Lights: when there are cocktails and craft beers on the menu, you know things have moved on.
The baccanalia of the city is no longer reliant upon a barman or a well-stocked fridge, and you can pick up whatever you want whenever you want it. And while this is on the way to making this a summer of house parties, it is also doing a great deal for small stores around the city who are being given a whole new customer base.
Deliveroo's latest announcement that it is moving into the drinks-delivery game really sealed the deal. And while they have signed larger partners such as Majestic wine and Brewdog around London, the delivery firm hasn also partnered up with independent retailers such as Mother Kelly's Bottle Shop in Homerton, east London and Fine Cocktails, which can now reach a whole new range of fans.
Another brand that is benefiting from our new love of drinking at home is We Brought Beer, a collection of south London beer stores located in Tooting, Balham and Clapham. James Hickson, Owner and Managing Director at We Brought Beer, commented: "Before using Deliveroo, we were unable to offer a delivery service, like many independent outfits we didn't have the resources or manpower to make it happen."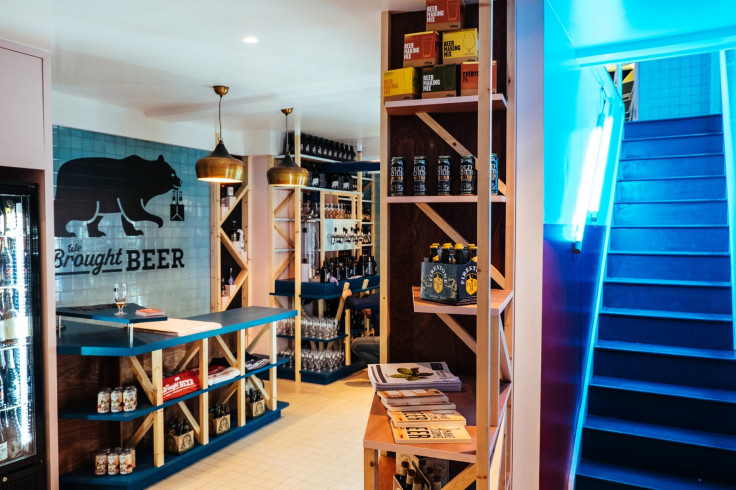 Some small drinks companies are bypassing the big brands and just going it alone, setting up delivery services for themselves. Hopt, a new drinks concept that recently launched in Shoreditch's BoxPark, is one that has done just that.
Currently delivering seven days a week in east and central London, Hopt know exactly who their customer is and curate their craft beer selections into varying moods to suit whatever evening you're having. Whether you're stocking up for a chilled evening with friends, getting ready for a party or hosting a dinner you can pick up one of their pre-selected batches of craft beers for £15 for six. Not exactly a wild bargain, but for the ease of not having to pick the beer out or up it seems like value for money.

Tim, one of the Hopt founders, thinks that delivery is important for convenience as well as allowing them to pick up on trade that they wouldn't usually get: "Beyond the passing trade of locals and commuters, we can deliver to offices for after-work drinks, anyone having impromptu gatherings, or anyone who doesn't want to have to carry bottles back home."
However, he doesn't seem to think this new trade will interfere with pub takings: "I don't think the two are mutually exclusive. They are different occasions and about different products... Our curated mixed packs of beer help people discover new drinks to suit in-home occasions"
The team also have a really great range of British brands such as Bathtub Gin and the English Whisky Company to broaden your horizon past the Smirnoff and Jack Daniels offers at Tesco. However they only deliver from 11am-7pm Monday to Saturday (until 8pm Thursdays) and 12-6pm on Sundays at the moment, but plan to extend this soon.
For the more refined fashionable types, new wine studio Garmence is offering delivery of their bottles in Zones 1 and 2, with same-day delivery for orders placed before 3pm. Certainly not the ease of Deliveroo or, indeed, the booze butlers of recently launched Bevy, but their three-bottle wine packs are certainly a new concept for the dining table.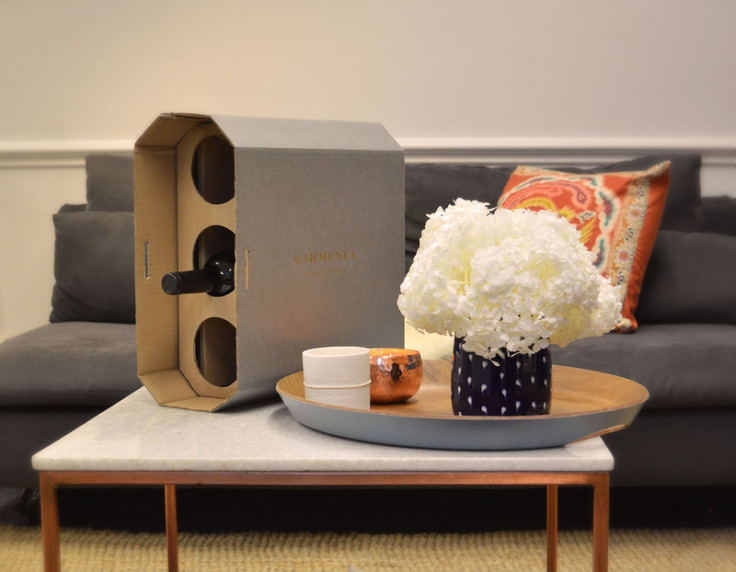 Operating in the same fashion as a clothing or perfume brand, Garmence create collections of wine with smaller wine producing communities in Italy and France and keep costs low and payments fair by keeping their brand online. So you can drink with a clear conscience knowing that Garmence is working with brands that may not usually be able to compete in today's marketplace.