Borderlands: The Handsome Collection brings Borderlands 2 and The Pre-Sequel to PS4 and Xbox One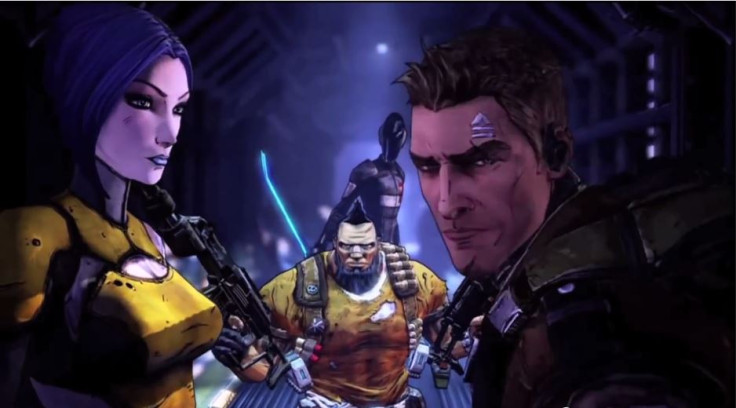 KEY POINTS
All released DLC included
£260 Claptrap-in-a-Box Edition also announced
Gearbox Software and 2K have announced that remastered next gen versions of Borderlands 2 and follow-up/spin-off The Pre-Sequel are coming to new gen consoles.
Both games will be packaged together as Borderlands: The Handsome Collection, which will be released on PlayStation 4 and Xbox One on 27 March.
All additional content released for both games will be included in the new game and players will be able to transfer their progress from the games on PS3 and PS Vita to the PS4 version and the equivalent for Xbox One.
In a post on the Official PlayStation Blog, Gearbox Content Editor Andrew Goldfarb said: "The Handsome Collection has both games running in gorgeous HD and looking pretty damn great, at a resolution and performance level never before seen in Borderlands on consoles."
"Beyond that, The Handsome Collection also has another cool first for Borderlands: four-player split-screen! Yup, four friends can hang out on the couch and play in split-screen on a single TV."
There will also be an "extremely limited" Collector's Edition released as well. Called the Claptrap-in-a-Box Edition it includes a remote controlled Claptrap "steward bot" with voice samples from the game which can be controlled from an iOS or Android device.
"The Claptrap-in-a-Box Edition also includes 12 really cool exclusive Vault Hunter lithographs, and a collectible steel case," says Goldfarb, who adds that it will be available for an eye-watering €349.95 (£267.23).
Borderlands: The Handsome Collection will be released on 27 March.
© Copyright IBTimes 2023. All rights reserved.