British Foreign Secretary Boris Johnson will head to Moscow in the coming weeks for crunch talks with Russian Foreign Minister Sergey Lavrov in an attempt to resolve "significant differences" over conflicts in Syria and Ukraine.
A spokeswoman for the Foreign & Commonwealth Office (FCO) confirmed news of an invitation by Lavrov following discussions to arrange the meeting since it was mooted by Russian President Vladimir Putin and Prime Minister Theresa May in September 2016.
If it goes ahead, Johnson it will be the first official visit to Russia by a UK minister since 2011.
The FCO said the talks would be of "high-level nature", where a "robust" approach from Johnson was necessary in order to make progress in a frosty relationship with Russia.
"Discussions will focus on the UK-Russia relationship and current international issues, including Syria and Ukraine, where we continue to have significant differences," it said. "This is not a return to business as usual and the foreign secretary will continue to be robust on those issues where we differ,"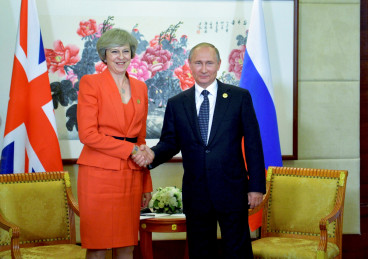 Tensions have been high between the two countries following Russia's occupation of Crimea and its military action in Syria, which has included airstrikes against Isis and anti-government forces.
The statement continued to reaffirm the UK's "engage but beware" policy towards Russia, and stated that Johnson's visit would adopt that approach, admitting that interaction with the country would only take place "in our national interest to do so".
The Foreign Office declined to offer an official date, saying it would be revealed at a later time, with the meeting finally coming to fruition after months of deliberation.
"Details of precise timings will be confirmed in due course. A potential visit has been in the pipeline for some time, with the Prime Minister [Theresa May] and President Putin discussing this when they met in China in September 2016."