The head of Russian's Federal Security Service (FSB) has announced that two men have been arrested over the murder of opposition politician Boris Nemtsov.
Speaking on state television channel Rossiya-24, FSB director Alexander Bortnikov said two men, who he identified as Anzor Gubashev and Zaur Dadayev, were detained today. Bortnikov added that President Vladimir Putin has been informed of their arrest.
It is not yet known whether either of the men identified by Bortnikov are suspected of firing the shots which killed Nemtsov. The FSB's boss did not reveal any further details of the investigation.
The murder of the respected veteran politician Newmstov, which took place on a bridge within sight of the Kremlin on February 27, continues to shock Russians opposed to Putin's rule.
Nemtsov, a political liberal and former deputy prime minister minister of Russia, was a long-time critic of President Putin.
At the time of his death Nemtsov was reportedly working on a report about Russian military involvement in the conflict in eastern Ukraine.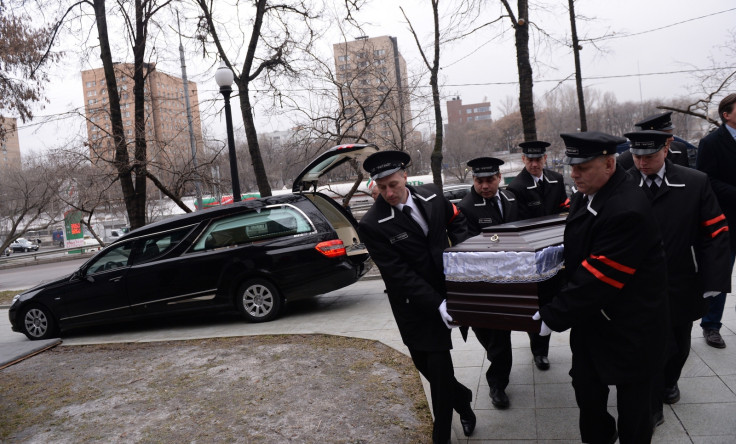 On Tuesday, hundreds of mourners queued up to view the body of the 55-year-old politician, which lay in state in central Moscow before his burial at the Troekurovskoye cemetery on the city's outskirts.
Russian opposition figures are claiming that the shooting was politically motivated. The Russian authorities are denying any involvement, asserting it might have been part of a plot to damage Putin's image.
Previously, the FSB stated it has been investigating likely motives is looking into possible connections to Islamic extremism and Nemtsov's private life.
The main witness to the killing was Nemtsov's Ukrainian girlfriend Anna Duritskaya. She has now left Russia.
Nemtsov's murder prompted protests in Moscow's street with people displaying placards bearing slogans including "I am not afraid" and "He died for Russia's future".