Borussia Dortmund fans are believed to be some of the most passionate in the world, while Bayern Munich supporters have beent hrough two final losses in the last three years and were desperate to cheer their team to glory on the third chance.
And it was the latter who came out victorious, with Dortmund suffering at the hands of a side who have now shown they are capable of being the kings of both Germany and Europe, just as Pep Guardiola prepares to step in for his first managerial position since leaving Barcelona.
He will come into a club with supporters who matched Dortmund's reputation in the Champions League final at least, with flares and flags stealing the show in the crowd which created an atmosphere sometimes missed in the corporate nature of these football finals.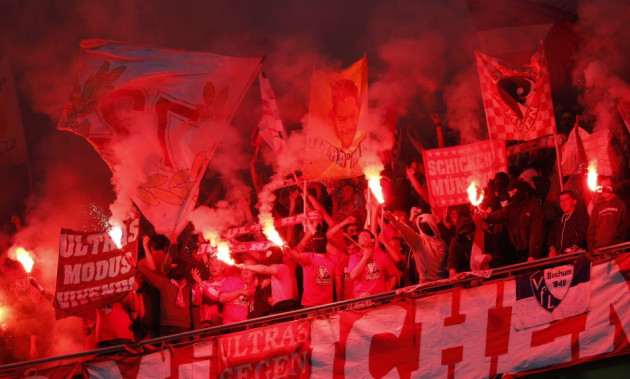 Bayern fans celebrate their win with some pyrotechnical brilliance, after the side defeated Dortmund 2-1.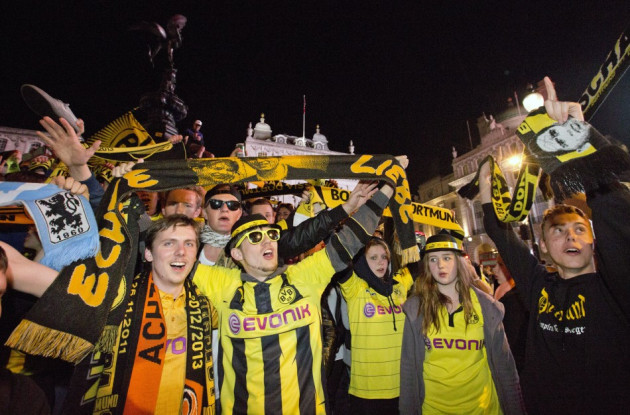 Dortmund fans were full of positivity going into the game, with their team having undone a seemingly unstoppable Bayern in the past.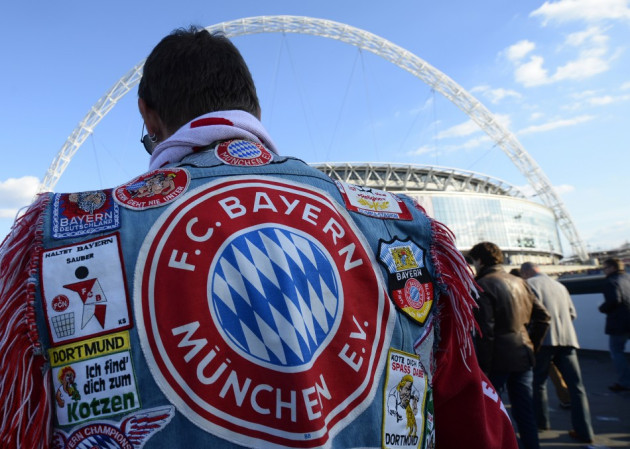 The trip to Wembley was one which gave Bayern and Dortmund fans the chance to show England just how dominant their football sides have become across Europe; while two German teams were in the final, no English team made it past the quarter final.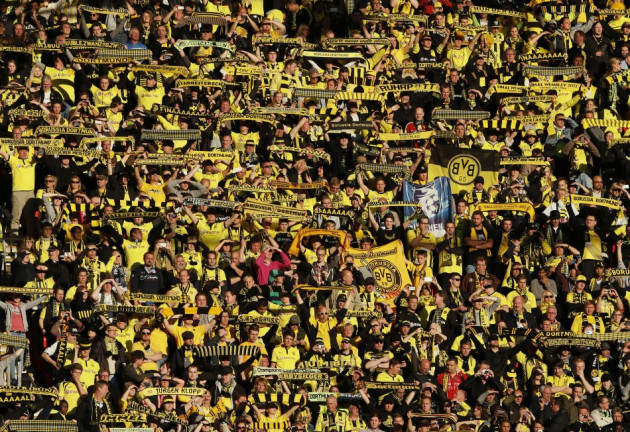 Dortmund fans recreated their typical yellow wall for the match at Wembley, but it wasn't enough to spur the side onto a win.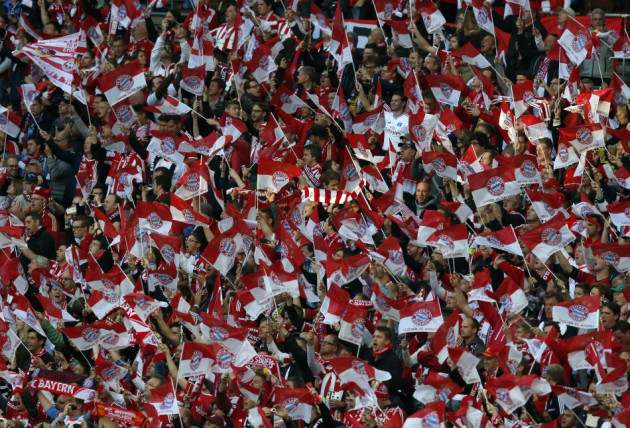 Meanwhile, Bayern fans were equally choreographed with their flags, making their presence known against a side who normally always have the loudest support.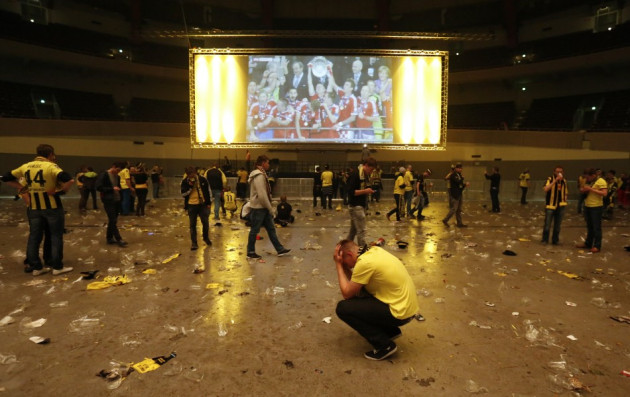 Dortmund fans watch distraught as Bayern lifts the Champions League trophy they had hoped would be theirs at the start of the day.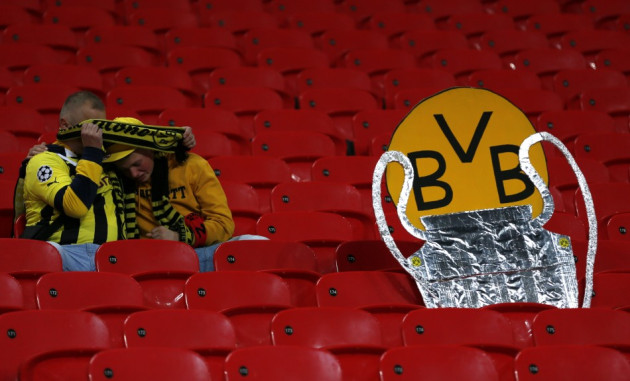 Supporters take their time with their grief after the game comes to an end. For the club, it will be a long road back to success like this, with Mario Gotze leaving for Bayern and Robert Lewandowski likely to follow him.