Boston Marathon Bombings Anniversary in Pictures
The first anniversary of the Boston Marathon bombings started with a wreath-laying ceremony at the site of the twin explosions.
The ceremony was attended by the families of the three bombing victims — Martin Richard, Krystle Campbell and Lu Lingzi — as well as relatives of Massachusetts Institute of Technology police officer Sean Collier, who was killed in the aftermath of the blasts when the suspects, now on the run, stole his gun.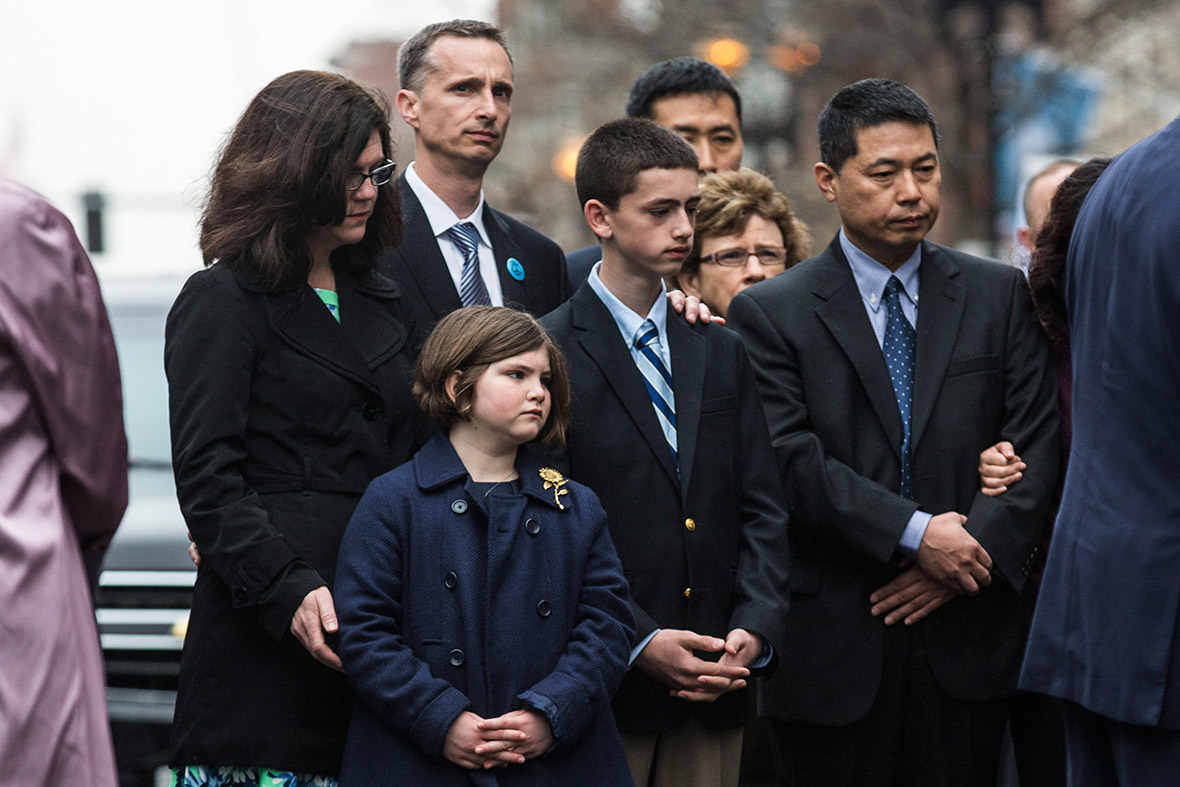 Authorities said two brothers planned and orchestrated the attack and later shot and killed Collier when they attempted to steal his gun. Tamerlan Tsarnaev, 26, died following a shootout with police. Dzhokhar Tsarnaev, 20, was captured and pleaded not guilty to 30 federal charges. He is awaiting trial and faces the possibility of the death penalty.
Prosecutors say Dzhokhar Tsarnaev left a hand-scrawled confession condemning US actions in Muslim countries on the inside of a boat he was found hiding in.