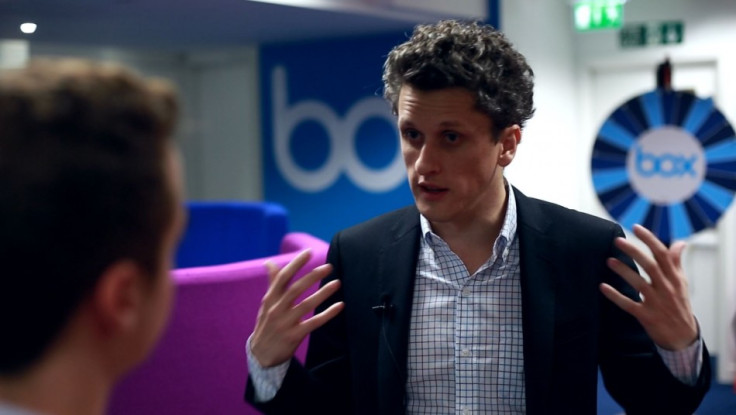 Aaron Levie is not your typical Silicon Valley entrepreneur. Or maybe he is.
Levie, who founded cloud storage and collaborative service Box in 2005, was once dubbed the "Funniest Man in Tech" and is typically a bundle of unrestrained energy when you meet him.
On Friday, his startup will go public and according to the latest reports will be valued at $1.67 billion (£1.11bn) with shares expected to debut at $14, above expectations.
Levie however, doesn't seem overly excited about the whole affair, tweeting on Thursday evening:
Doing "this and that" will involved taking his company public on the New York Stock Exchange at a time when the demand for cloud computing stocks hasn't exactly been rampant.
If you follow Levie on Twitter however, you will not be surprised by this attitude as Levie typically doesn't get worked up about much. Levie's philosophical musings on Twitter have even inspired a number of parody accounts - including @ArrogantLevie - though these seem to have gotten tired of trying to irk the entrepreneur.
Competition
Box is entering a market where it will go up against giants like Amazon and Microsoft which are able to leverage their size and dominant position to offer scale and lower prices - but Levie and Box are able to offer something the big boys can't.
Box's proposition is to offer unique tools which allow businesses to work better together online. While ostensibly a company which simply offers an online locker for your business documents, this is not where Box's true value lies.
Box offers companies a range of tools specified for their industries, and has recently been focusing on the medical and retail industries in particular.
This move to differentiate itself from the growing competition is only just beginning Levie said last month:
"We're starting to see that in each industry, the way you use data, the way you use information, the really transformational ways you use the cloud tend to be fairly different."
$57 million windfall
Levie may be seen as an excitable and "funny" guy but he is also hugely intelligent and aware of the challenges ahead of Box. Back in 2013 at the opening of Box's London office, he spoke to IBTimes UK about his passion for what he does:
"I think the cool thing about being able to do something you're really passionate about is it never really feels like work, it feels like something you would always choose to do - even if you didn't have to do it you would still want to go be a part of it. So, you know, it tends to not burn you out."
When Box goes public on Friday, Levie's 3.4% share of the company will be worth over $57 million, but given his laid back approach to his company's flotation, don't expect him to get too excited.