It may end up being the biggest fight in sport to never happen, but that won't stop millions from reading, tweeting and hoping. Conor McGregor vs Floyd Mayweather Jnr remains in the realms of fantasy for now, but every couple of weeks, something emerges to get us all excited again.
McGregor, the UFC's first ever double champion, has previously demanded $100m (£80m) to fight Mayweather – who retired from the ring undefeated in September 2015. In an interview with ESPN on Wednesday (11 January), the 39-year-old American explained the McGregor fight makes "business sense" before putting his counter offer on the table – $15m and a split of the huge pay-per-view revenue.
If, and it's a colossal if, the fight were to ever take place, it would border on the farcical. McGregor, while a fierce striker in the octagon, is a boxing novice who has never had a professional fight.
Mayweather was the best fighter of his generation, with the list of men to land a telling punch on him a remarkably short one. It would be an exhibition fight, put on solely for show and not for the sport. In a world where publicity stunts are now par for the course, this would be the biggest. It would be preposterous. But it would sell.
The mismatch would be vast, but that would not stop many from stumping up the $100 fee to watch it on pay-per-view in the United States, or stop it possibly becoming the richest fight in combat sport history. That says as much about boxing heading into 2017 at it does about UFC's ever-growing profile.
For boxing fans, it is an exciting year. The heavyweight division has been reborn with the possibility of a cross-Atlantic unification bout between Anthony Joshua and Deontay Wilder looming this summer. Carl Frampton's rise is expected to continue and the rich potential in a now hugely competitive welterweight class post-Mayweather means we won't be short of compelling fights. But is there a lack of a truly year-defining fight that pushes boxing firmly into the mainstream?
Gennady Golovkin vs Saul 'Canelo' Alvarez could certainly fill that void. But a meeting between the pound-for-pound best the middleweight division has to offer still seems a long way off, with the increasingly complicated negotiations between the two pointing towards a likely fight date in 2018 – or beyond.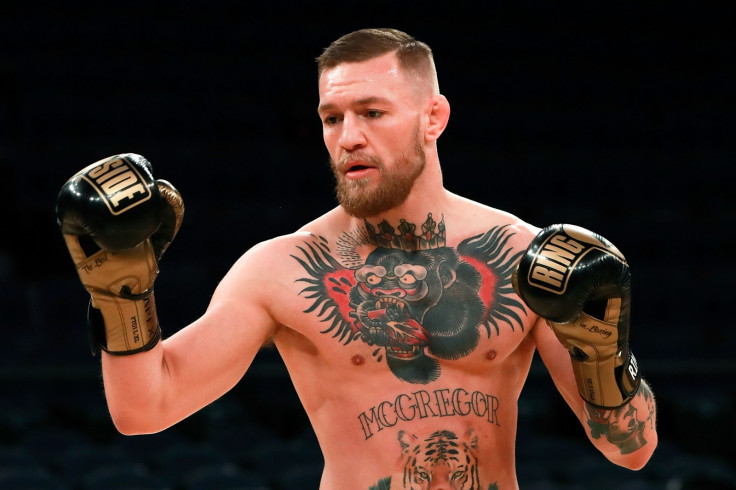 Mayweather vs Pacquiao II is also an option, but a rematch would struggle to match half the buzz their historic 2015 battle mustered. Pacquiao is set to meet relative unknown Jeff Horn in April, with his promoter Bob Arum organising a three-fight farewell tour across the world for the eight-weight world champion. The hunger for a rematch isn't there, and Mayweather knows it. In his own words, McGregor is the only fight that could tempt him back into the ring.
Boxing purists will despise it, but the men at the head of the sport won't. UFC is the fastest-growing sporting enterprise on the planet and the boxing execs will have noticed this. What better way to capitalise on this by enlisting the services of the man who helped drive that inexorable rise?
With Canelo vs Golovkin looking unlikely this year, boxing could do with a major spectacle to rope people into. A UFC crossover – despite it being fought under boxing rules – is the sort of out-of-the-box concept that would spark a substantial buzz that would rise to the summit of mainstream sports media across the planet the same way Mayweather vs Pacquiao did.
On a purely sporting level, McGregor vs Mayweather would offer next to nothing, barring perhaps the biggest upset in sporting history. It's value to boxing as a business means letting it pass by this year would be foolish.