An eight-year-old boy is in a critical condition after secretly climbing back into his mother's car following the school drop-off, then getting trapped in the vehicle for several hours under the fierce Australian sun.
The child's mother – a teacher at a different school – was shocked and devastated to discover him unresponsive when she returned to her car just before 3pm on 13 November.
It was approximately 64C inside the black people carrier – double the 32C recorded outdoors in Melbourne – as the boy fell victim to heatstroke.
More than 24 hours later, the boy remains in a serious condition at the city's Royal Children's Hospital, The Australian Herald reported.
"The boy's mother dropped her children at primary school in the morning, however, didn't realise one of the kids had climbed into the rear of the car and hid himself," a Victoria police spokeswoman said.
"She has driven to work and parked her car without knowing he was in there."
Police had initially referred the incident to the murder squad but are now treating the incident as an accident.
The boy's school, St Margaret Mary's Primary in Spotswood, is only a few miles from Newport Gardens Primary, where his mother teaches.
She dropped him off along with his siblings in the morning but he is believed to have snuck back into the boot of the family's large Kia Carnival without anyone else noticing. She then travelled to her place of work and parked the car 100m from the door.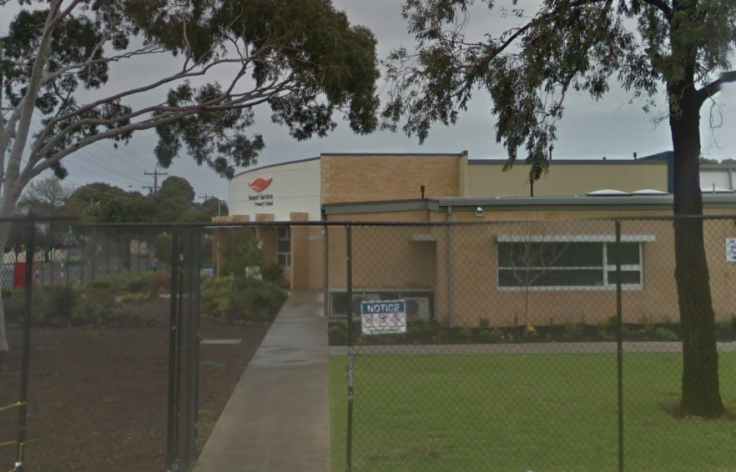 "It's just a very sad situation,'' one local resident said. "I can't imagine what the parents would be going through. It's sad whichever way it happened – ­especially when kids are involved."
Another local, Wendy Kostraby, said she had once left her son in the car for five minutes while she ran to the shop, returning to find him having a seizure. She said: "I feel sorry for the parents. You forget just how hot it can get in the car. It can be fatal if you aren't careful."
Last year, paramedics were called to rescue or treat 1,562 children left in hot cars in the state of Victoria alone – a little over four calls a day.
Catholic Education Melbourne, which runs St Margaret Mary's, is offering counselling to all children and families affected by the incident.
Executive director Stephen Elder said: "Counselling is being made available to students and staff at St Margaret Mary's Spotswood after an incident yesterday when a member of the school family was found in a car".