A formidable remote-controlled anti-riot vehicle called the Bozena Riot has been designed to make light work of angry mobs with a giant expanding shield and packing an arsenal of crowd dispersal tools.
Built by Slovakian company Bozena, the high-tech security system keeps law enforcement units safe with its shock-absorbing barrier, which can be expanded out to 7.5 metres to protect 36 officers and features a rising platform to give riot police an elevated view of their surroundings and provide tactical advantage against aggressors.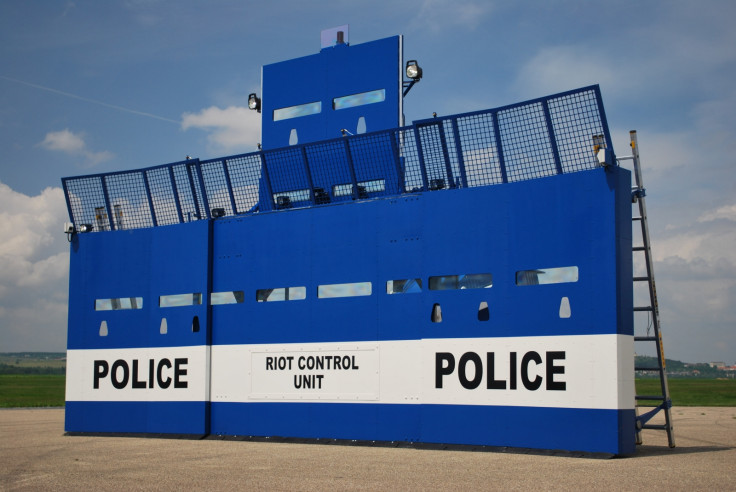 The shield has ports for firing non-lethal projectiles and is equipped with tear gas guns to "guarantee control of crowds" when things get dicey. Mounted loudspeakers can be used either to issue instructions to officers or to appeal to crowds, and the vehicle can optionally be equipped with smoke grenade launchers and a radio jammer for blocking mobile communications.
If necessary the entire 1.5 tonne barrier can be lifted up to a height of three meters, allowing for the quick deployment of riot officers into crowds.
The Bozena Riot is based on the Bozena 4, a remote controlled vehicle designed for clearing anti-tank landmines that is currently in use across Europe, Africa, America and Asia. The vehicle is equipped with a high performance, low noise and low-emission engine and can be remotely operated by one person at a distance of up to 2000 metres away.
The operator can control the vehicle via a wide-angle camera system that allows them to monitor the situation in front of the vehicle and in the surrounding areas. Meanwhile, monitors placed around the vehicle allows the operator to keep an eye on the safety of the officers behind the shield.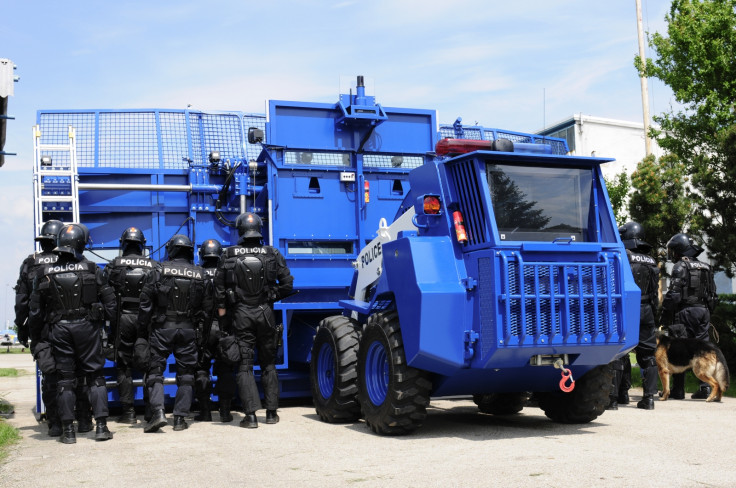 A manned variation of the Bozena Riot system is also available designed in collaboration with the Slovakian police featuring a 3000-litre capacity water cannon and had been built specifically for dealing with football hooliganism and "violent political and social demonstrations".