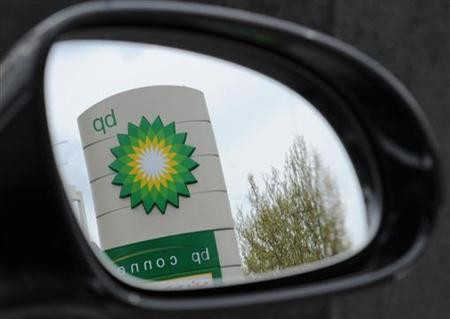 Shares in BP rose on the FTSE 100 in afternoon trading following the oil giant's announcement that it had agreed to sell its oil and gas production and transportation business in Colombia, the BP Exploration Company (Columbia) (BPXC).
BP last week announced record second quarter losses of $17 billion thanks to the $32 billion cost of the oil spill disaster in the Gulf of Mexico, which the company is only now starting to put behind it.
In a bid to return to profitability the company has embarked on a process of selling off around $30 billion of its non-core assets in the next one and half years.
BP said it was selling BPXC to a consortium made up of Columbian national oil company Ecopetrol, which is getting a 51 per cent stake in the business, and Talisman of Canada, which will take up the remaining 49 per cent.
The price tag on the company comes in at $1.9 billion, with the deal to be sealed by the end of the year, subject to regulatory approval. $1.25 billion is to be paid up front and the rest will be paid once the deal is completed.
BPXC's has net reserves of around 60 million barrels of oil and produces around 25,000 barrels per day. BPXC also employs around 470 people there who are expected to stay on under the new ownership.
Tony Hayward, the outgoing Chief Executive of BP, said, "I am delighted with the price we have achieved for these assets. BP has been involved in Colombia for more than 20 years and played a major role in finding and developing the country's major oilfields. These have contributed significantly to BP's global production over the years. But it now makes sense for the assets to go to owners more willing than BP to invest in their future development."
By 16:00 shares in BP were up 0.21 per cent on the FTSE 100 to 413.95 pence per share.