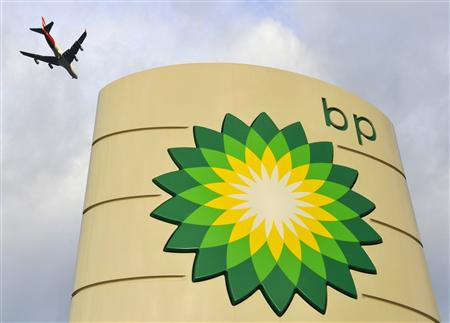 Shares in BP were up in morning trading on the FTSE 100 despite the energy company reporting a record quarterly loss of $17 billion.
This morning BP confirmed that its CEO Tony Hayward would be leaving in October, after presiding over a disastrous four months which saw the company lose a third of its share price as it battled an oil leak following an explosion at its Deepwater Horizon oil rig.
The spill is the worst ecological disaster in U.S. history and has cost BP $32.2 billion to plug the leak, conduct the clean-up operation and provide compensation to those whose livelihoods have been destroyed.
Following much criticism of his handling of the disaster it was confirmed that Tony Hayward would be stepping down in October and would be replaced by Robert Dudley, who is currently overseeing the clean-up operation.
It is hoped that Mr Dudley's Mississippi background will help the company undo some of the PR damage down to the company in the U.S. and especially in the Gulf states after Mr Hayward made a string of insensitive remarks about the crisis.
Responding to today's announcement Richard Hunter, Head of UK Equities at Hargreaves Lansdown Stockbrokers, said, "Significant challenges remain for BP, but the company is moving aggressively to position itself for the tough times ahead.
"The triple pronged approach of increased provisions, asset sales and a new CEO should be a potent mix in forming a strong future foundation. BP has taken the prudent decision to provide for as many of the visible losses it can possibly see at this stage, whilst the divestments currently announced should provide a strong boost without making a major dent in its remaining assets. Behind the obvious headlines, the underlying trading performance was robust with a significant improvement having been made on a like for like basis.
"The shares remain down 33% over the last three months and the unknown costs and time of future litigation will continue to be a headwind on further price appreciation. A traditional destination for many income seeking investors, the dividend position will be clarified over the next six months or so, but in the meantime this removes another plank for a reason to chase the shares. Even so, today's statement does give some reassurance and despite all its woes, BP remains a buy in terms of the market consensus."
By 09:22 shares in BP were up 0.38 per cent on the FTSE 100 to 418.55 pence per share.