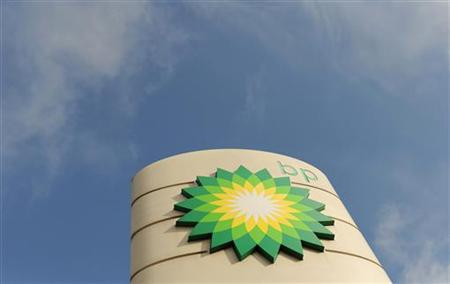 Shares in BP were up in afternoon trading on the FTSE 100 despite coming under fire for posting doctored pictures relating to the oil spill in the Gulf of Mexico on its website.
In one of the pictures BP workers are shown viewing pictures from the clean-up operation on apparently live screens. However BP has now admitted that the picture was taken the month before the initial disaster at Deepwater Horizon even happened and that the clean-up pictures were superimposed onto blank screens in the picture.
A second picture showed a stationary helicopter apparently flying in the air and helping ships below with the clean-up operation.
BP admitted that it had "touched up" the photos but gave no reason for their actions. The pictures have subsequently taken from the website and the company said it would not be making Photoshop "corrections" again in the future.
Despite another apparent PR blunder shares in BP rose as it appears that the company finally has the better of an oil leak which has devastated the environment and economy in Gulf states and has wiped out around half of BP's share price since April.
By 13:55 shares in BP were up 0.03 per cent to 399.00 pence per share.