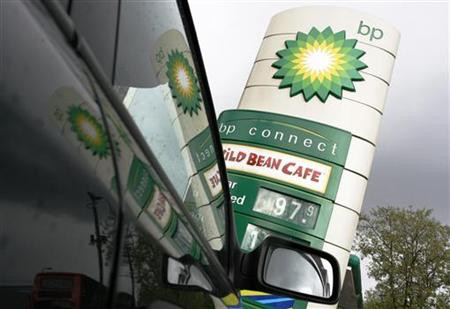 BP shares have risen on the FTSE 100 after reports of asset sales that cover that could cover the $3.5 billion cost of the oil spill so far.
In the process of installing a new 'sealing' cap over the leak, BP is thought to be in talks that could raise £12 billion from Apache Corp, US independant oil producer which aims to grow profit 'upstream' then sell it to the oil majors, after its Alaskan operations came into the spotlight.
BP's Alaskan operations are vast and include a 'North Slope' pipeline that could address the company's stress in paying up for the clean-up and liabilities.
However as the largest known undeveloped gas resource in United States that could supply the whole of North America's future supply needs, it would appear unlikely that BP would want to sell it as yet.
The news comes as takeover reports from the US and UK suggest that ExxonMobil may make a bid for BP worth £100bn. More likely however, is Sovereign wealth which early reports say could generate as much as $10 billion.
Shares in BP were up 25 pence to 6.85 pct at 11:37 am.