Brad Pitt and The Walking Dead killed the zombie genre, claims George Romero
Night Of The Living Dead director stated he's reluctant to make more zombie movies.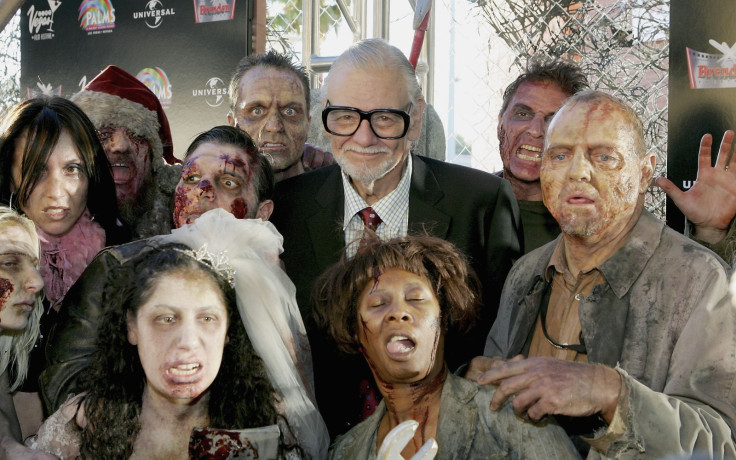 Having directed zombie movie classics such as Night Of The Living Dead and Dawn Of The Dead as well as more recent outings such as Survival Of The Dead, many horror fans consider George Romero a master of the genre. Unfortunately for fans of his however, the last time he treaded similar ground was back in 2010, when he penned the script to The Crazies and it doesn't look like he's keen on making any more films about brain-eaters in the near future either...
Talking in a recent interview with The Hollywood Reporter, the 76-year-old explained he was put off making any more movies in his 'Dead' franchise thanks to the fact that zombies are everywhere these days. He also blamed popular AMC television series The Walking Dead and Brad Pitt for "killing it all" and making the genre more about money-making rather than message.
"The remake of Dawn Of The Dead made money, I think pretty big money," Romero said in reference to Zack Snyder's 2004 surprise hit which made $102m at the box-office. "Then Zombieland made money. And then, all of a sudden, Brad Pitt [comes along] and he spends $400 million or whatever the hell to do World War Z.
"[World War Z author] Max Brooks is a friend of mine, and I thought the film was not at all representative what the book was and the zombies were," he continued. "I don't know, ants crawling over the wall in Israel. Army ants. You might as well make The Naked Jungle."
"As far as I'm concerned, I'm content to wait until zombies die off," Romero concluded. "My films, I've tried to put a message into them. It's not about the gore, it's not about the horror element that are in them. It's more about the message, for me. That's what it is, and I'm using this platform to be able to show my feelings of what I think."
For more entertainment news follow A-List on Twitter @Alistinsider
© Copyright IBTimes 2023. All rights reserved.