If you've not tuned into E4's latest comedy-horror series Crazyhead yet then you're missing out. From Misfits creator Howard Overman, it centres around two twenty-somethings Raquel (Susan Wokoma) and Amy (Cara Theobold), who don't just have to juggle everyday problems by day but also, find themselves tasked with fighting some pretty grisly demons by night. Standard stuff, right?
While the show's pilot mainly stuck to setting up the premise and characters, episode two had its fair share of intriguing reveals, such as Raquel being half-demon. But according to Wokoma, there's much more to come in the way of twists. "Oh yes, there's a couple more surprises to come with Raquel," she told IBTimes UK. "Evil Callum [Tony Curran] has had his eye on her for a while and she's 'coming along nicely' as he says at the end of episode two.
"Raquel being half-demon is not related to her seeing the demons! Her heritage explains why she has the unharnessed powers we saw revealed in episode two – which she has inherited from her demon dad," she continued. "But being a seer like Amy is, is a separate thing.. Yeah I know – double baggage! No wonder Raquel is all over the place, bless her. And we do learn more about Amy too – there's a nice reveal in episodes 3 and 4."
So far, audiences have only seen demons cause trouble for Amy and Raquel but the preview for Tuesday's episode seems to hint that other blood-thirsty, undead beings might well show their faces across the first series. While it's unlikely we're going to see anything of the zombie or werewolf variety, Wokoma is keen to expand the creature catalogue...
"Vampires, hands down," she answered when we asked which monsters she'd like to see get involved down the line. "Because they're all meant to be gorgeous right? I'd say an introduction of about five to 10 super fit vampires will do me nicely."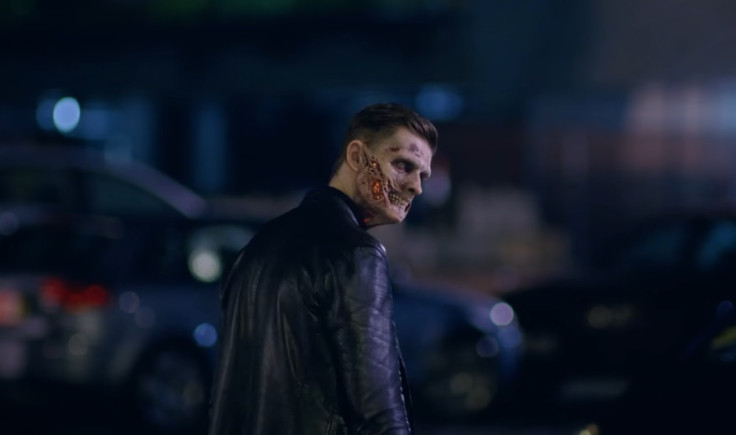 Given her enthusiasm for the fanged fan favourites to make an appearance, it's no surprise that Wokoma's a self-confessed lover of the supernatural genre, confessing that she was obsessed with Stranger Things, loved Paranormal Activity and was an avid watcher of Most Haunted when she was younger: "That was a real winner in our house. Blankets, snacks, lights off with my siblings around the TV – perfect." She was quick to add that she didn't watch any outings of the genre in preparation for her role.
At the end of the day, Crazyhead is more than just a supernatural show, it's actually an hilariously funny comedy too. And most of those laughs are thanks to Raquel's hilarious one-liners. With that in mind, our last question to Wokoma was which of her character's gags were her favourite to which she replied: "There's loads – I've got a lot to thank Howard for (writer Howard Overman). I've got to say that I really love the line from episode one about getting pleasure from the seesaws in the playground – 'the look on the kids' faces – it's wrong.' So dark and weird and wrong."
Crazyhead continues on Wednesdays at 9pm on E4.
For more entertainment news follow us on Twitter @Alistinsider