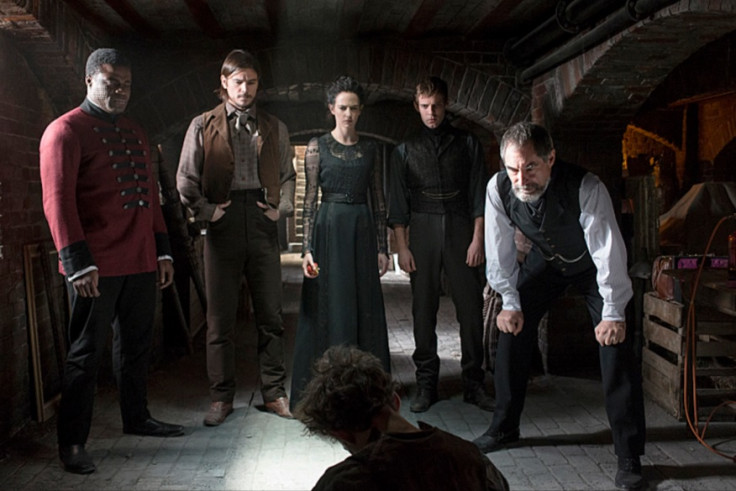 [This article contains spoilers for the third season of Penny Dreadful]
Back in June, fans of fantasy-horror series Penny Dreadful were shocked to learn that Showtime didn't intend to make any more episodes and that the finale was the last time the series would ever be on air. The decision seemed abrupt to say the least, and many followers of the show assumed it had been cancelled, however, showrunner John Logan later claimed that the plan all along was to only run for three seasons.
Despite his statements, lovers of the show were disappointed, particularly given the fact that several new characters such as Dr Jekyll (Shazad Latif) were introduced so close to its apparently ultimate end. Fortunately now, Penny Dreadful has revealed that it will live on, only not on television but in the form of a series of comic books set to be released in early 2017.
The series' official Twitter page shared the news on social media, tweeting: "Happy Halloween #Dreadfuls! Behold your treat: A new #PennyDreadful Comic Book Series, coming 2017, set 6 months after the TV series finale!"
The eagerly-anticipated series will published by Titan Comics, having been put together by the show's co-executive producer Chris King and Sons Of Anarchy artist Jesús Hervás. The British company is no stranger to the Penny Dreadful universe either, having already published prequel issues and ones that acted as a companion to the show.
"Like all fans of Penny Dreadful, I am so thrilled that we're returning to the incredible world of the show," comic editor Lizzie Kaye told Entertainment Weekly. "There are a lot of stories left to tell, and there is no one better to tell them than Chris King. What he's got planned will just take your breath away, and I can't wait for fans to see it all brought to life by artist Jesús Hérvas."
Whether this will be the first of further series remains unknown but the publishers did tell EW that this outing will focus on werewolf Ethan Chandler (Josh Hartnett), as he tries to come to terms with Vanessa Ives' (Eva Green) death and the part he played in it, seen in the two-hour season three ender.
For more entertainment news follow A-List on Twitter @Alistinsider