Brandy Norwood caused quite the stir with her birthday tribute to Whitney Houston.
The Moesha star was branded "self-centred" for the lengthy messages that were intended to honour Houston on what would have been the late singer's 54th birthday. However, after being criticised by fans of R&B singer Monica Brown, Brandy has hit back by describing her rival's supporters as "evil".
All the drama kicked off on 9 August when Monica, 36, simply posted a black and white photo of Houston performing on-stage with the caption: "Happy Heavenly Birthday Nippy ... You still inspire many & touch hearts daily... You will forever be the greatest .... You will forever be missed."
Perhaps in a bid to one-up her Boy Is Mine collaborator, Brandy, 38, arrived on Instagram several hours later to share no less than four tributes to Houston, who she had a close friendship with.
In the first post, Brandy uploaded a collage of photos of her with the late singer and the caption: "Lord have mercy on my soul!!! Happy Born Day Whitney. You live on in me... I can feel your Spirit inside of me and all around me. My angel, my friend, my fairy God Mother. I love you forever... thank you for trusting me with the torch!!! I remember every moment with you and I and I will cherish these miraculous moments forever and ever! I love you."
The second was a throwback video of Brandy singing Houston's The Greatest Love Of All alongside the message: "Nippy, I wanted to be exactly like you... mannerisms and all... I didn't have your Range but everything else I could do that you did I tried to do. Then It dawned on me, I can never do what you did exactly the way you did it and then I found myself being like myself because of everything you taught me!
"You said, be yourself and later on after you said that, I became my own artist but with your inflections. Happy Birthday... you live on in me and no one on this planet loves you the way I do.(yeah I said it because that is what I know because that's what you told me) There is not a day that goes by that I don't think of you."
Monica's fans then rallied together to slam Brandy for the "self-centred" messages, including one who wrote: "Brandy's still on Instagram fighting with fans over Whitney Houston loving her more than Monica."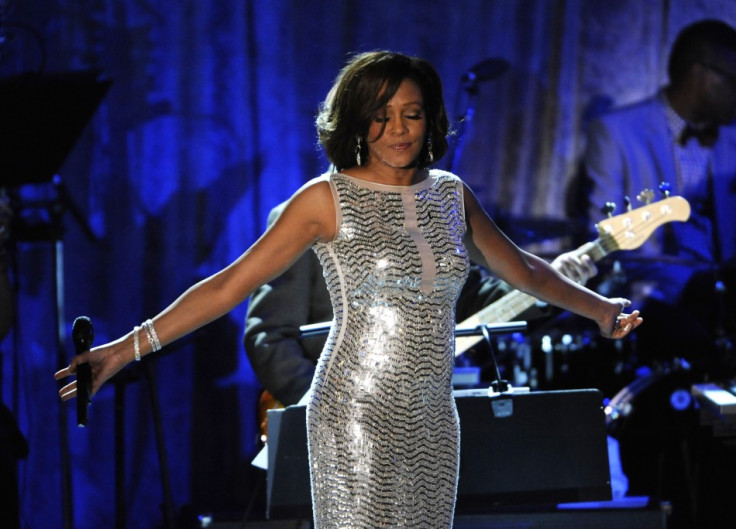 After being swamped by backlash, Brandy is reported to have commented under one of the photos: "Monica needs to really check her evil a*s fans. It's so much stuff I can post about the hateful things they say to me... but I will never have time for that. Always thinking something is about her. It's not!!!!
"Me and Whitney have nothing to do with anyone but the two of us... we made history and I cared more about being with her than I did about anything else. It's petty for everything that I say about Whitney for someone to have the audacity to think it's about someone else other than her."
With a whole tribe of Monica fans against Brandy, Keke Palmer stepped in to defend the singer, tweeting: "Brandy slander? The first black cover girl? The first black Barbie doll? The one with the hit shows/albums? Internet has a short memory... I just can't deal with slander and discrediting of people that have broken BARRIERS. REAL BARRIERS."
Houston, who died in 2012, acted as a mentor for Brandy after they starred together in 1997's TV adaptation of Cinderella. The late singer was dating Brandy's younger brother Ray-J at the time of her death.