Taylor Swift's mother gave an emotional and tearful testimony against DJ David Mueller during the third day of the groping trial in Denver. Taking to the stand on 9 August, Andrea Swift revealed how her pop star daughter was "shaken" and "humiliated", after the 2013 incident in which Mueller allegedly grabbed Taylor's bum while posing for a photo.
Mueller filed a lawsuit against the Bad Blood singer claiming he was unlawfully sacked from his job at KYGO radio station due to the incident, which occurred on 2 June 2013. Taylor, 27, is counter-suing the DJ for assault and battery accusing Mueller of putting his hand under her skirt at the backstage meet-and-greet.
In her testimony, the singer's mother Andrea, 59, pointed at Mueller and said: "I knew what happened, I heard it from her, I heard it from my daughter's mouth. He sexually assaulted her, right there, that guy."
Recalling what Taylor allegedly told her after the meet-and-greet, Andrea said: "'Mum, a guy just grabbed my a**e in the meet-and-greet'," adding that the man was "with the radio station".
She continued: "She couldn't believe that after he grabbed her, that she thanked them for being there. It was just destroying her that she said that... as a parent it made me question why I taught her to be so polite in that moment."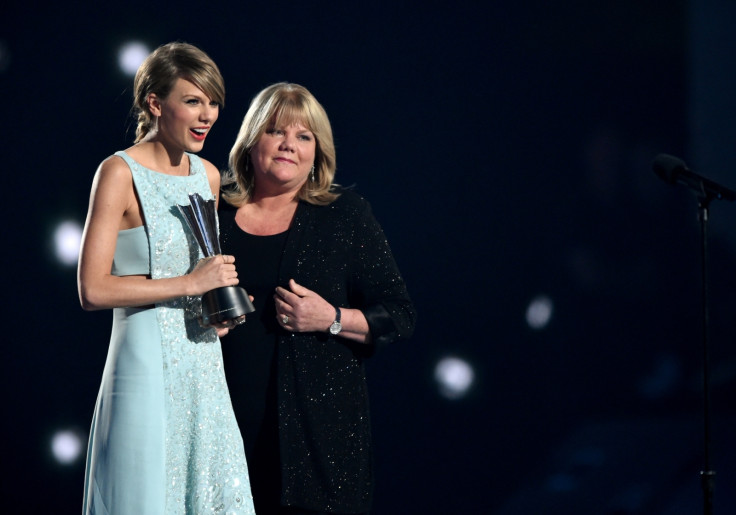 Explaining that she did not contact the police to avoid the incident "defining [Taylor's] life", Andrea added: "I did not want her to have to live through the endless memes and GIFs and anything else that tabloid media or trolls would be able to come up with... making her relive this awful moment over and over again. I was upset to the point where I wanted to vomit and cry at the same time. We felt it was imperative to let his employers know what happened."
E! News reports that Taylor sat cross-legged next to her mother during Wednesday's proceedings and seemed relaxed, even smiling on occasion before the jury entered the courtroom. The Blank Space songstress also scribbled several messages on post-it notes and passed them to her mother.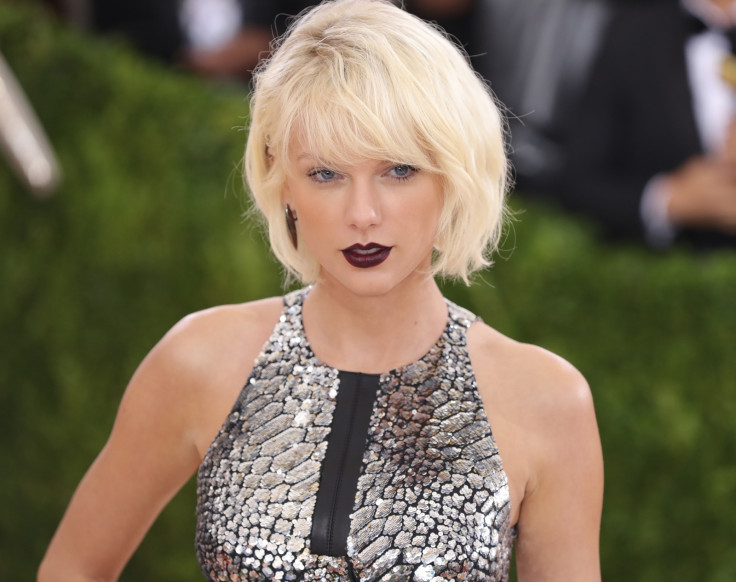 Moments before Andrea's testimony, Mueller took the stand to answer questions from Swift's lawyer Douglas Baldridge. Recalling his actions while taking the photo, the DJ argued: "I know it went behind her. And at that point I don't know where my hand went and that's why I would say it was an accident... It was not on Taylor Swift's rear end."
After members of the jury were shown the photo in question, Mueller admitted the picture looked "awkward" and "weird", but said: "I didn't want to hurt Miss Swift. I thought it would go straight across but it ended up going down. My hand didn't start out at rear end level. It started higher... I slid across and it came into contact with her ribs."
However, Taylor's attorney told the court: "She's trying to tell people out there that you can say no when someone puts their hand on you. Grabbing a woman's rear end is an assault, and it's always wrong. Any woman – rich, poor, famous or not – is entitled to not have that happen."
The trial, being held at a Denver federal court, is expected to last two weeks.