Everyone is familiar with the Whitney Houston story. Renowned worldwide as "The Voice", she was a tabloid target for her turbulent marriage to Bobby Brown and condemned for the drug addiction that contributed to her untimely death in a bathtub at a Beverly Hills hotel in 2012.
But who was the woman behind the camera lens, the drugs and the talent? Director Nick Broomfield's fly-on-the-wall documentary, Whitney: Can I Be Me, offers a pretty astonishing explanation.
Can I Be Me is bound together by interviews with those who were closest to Houston at pivotal points of her life – David Roberts served as her bodyguard during The Bodyguard era, Brown's sister Leolah Brown was there during the rehab stint and the make-up artists saw the emotional and physical decline of a superstar.
But most compelling is the visual. Clips of Houston behind-the-scenes were mostly shot by Rudi Dolezal, a filmmaker who was given unprecedented access to the singer on her 1999 My Love Is Your Love tour.
It is on this exhaustive world trek that we see nearly every side of Houston – the passionate artist who drains her energy giving it all on-stage, the devoted wife, loving mother to the late Bobbi Kristina and god-fearing woman who, despite all the fame and tribulations, makes sure to hold religion at the centre of her being. Houston's faith is the thread throughout her career, beginning in the Newark church where she used to sing in the choir – spurred on by her gospel-singing mother Cissy Houston.
Broomfield's documentary casts the spotlight on Houston's early days in the predominantly black church as her African-American heritage proves to be an obstacle once she finally attains stardom.
Watch the Whitney: Can I Be Me trailer:
Houston is so revered today that it is easy to forget even she fell out of favour with the public in her early career. Throwback footage of Houston getting booed at the Soul Train Awards in 1988 for being "too white" serves as a cold reminder of how fickle the entertainment industry is – and how no celebrity is too special for a scolding when deemed necessary.
As the film gradually reveals, Houston adopted the phrase "can I be me?" out of frustration during the race controversy, when she felt music executives had watered down her soulful sound. But before long, the depiction of her vulnerability is countered with a glance at the ferocious side of Houston that developed in later years. This is the Houston who rebelled and began dating R'n'B's notorious bad boy Bobby Brown. The Houston whose penchant for dabbling in drugs during her younger years grew into a raging addict in adulthood.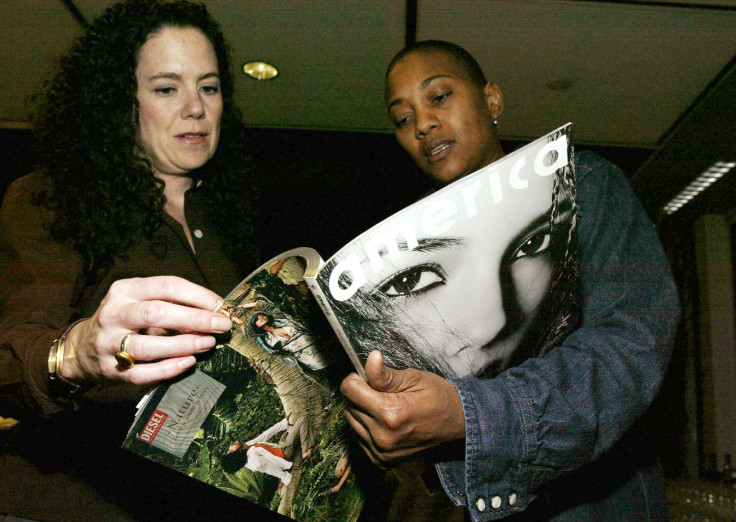 The sad tale of Houston's substance abuse has been wrung out in the tabloids for decades. Broomfield provides a raw account of how this addiction truly played out behind the scenes without regurgitating what we already know. Most notably, former bodyguard Roberts reveals how he filed a police report on Houston's drug use arguing that her inner circle were also too addicted to help her, only later to be sacked for writing the complaint.
What sets Broomfield's work apart from the other mountain of documentaries and biopics on Houston's life is the not-so-subtle statement about her sexuality.
Rumours that Houston was romantically involved with her childhood best friend, Robyn Crawford, is a repeated notion throughout the film. Just when you think that chapter is closed, Can I Be Me throws up yet another intimate scene of Houston and Crawford's so-called friendship. Crawford's existence in Houston's life was omnipresent and the assistant is even said to have lived with Houston and Brown for nine years, putting a strain on the couple's marriage.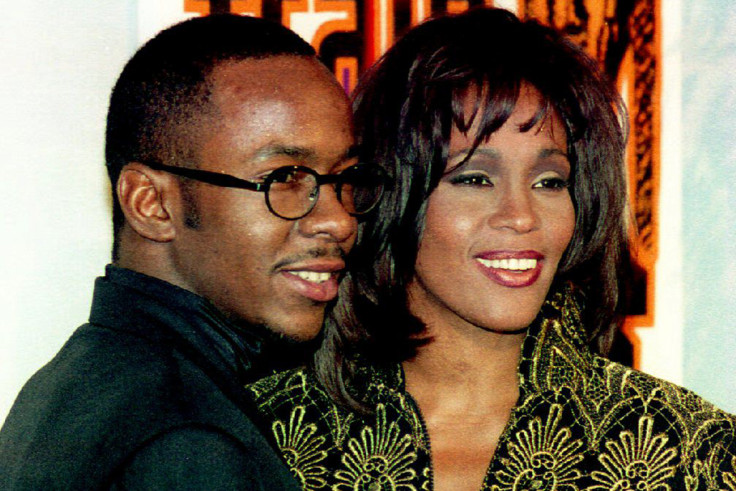 The intensity of Crawford and Houston's relationship is impactfully driven home by her increasing appearances throughout the film. Broomfield's gradual yet engaging build-up to finally opening the door on Houston's sexuality is cleverly done. Vintage footage of Cissy admitting she is not certain whether her daughter was a lesbian, coupled with a talking head that confidently claims Houston was indeed bisexual, are incredibly powerful.
So did Houston conceal her sexuality because of her religious beliefs? Was she afraid her mother would not approve? Did keeping this alleged secret spark her drug abuse?
These are just some of the questions the film raises regarding Houston's personal life and it all ties together intentionally. Of course, only Houston knew the truth about her sexuality – but Can I Be Me suggests this secret was at the heart of many key moments in Houston's life.
Dolezal was never able to complete her own documentary back in 1999 due to Houston's downward spiral. But Broomfield has taken that fascinating, incomplete story and seamlessly brought it together with other pieces of the puzzle, presenting a fresh yet well-rounded take on an already exhausted, tragic tale.