Michel Temer, the President of Brazil, has been accused of taking a bribe by former President Dilma Rousseff. The accusation follows Rousseff's removal from office in September 2016.
Rousseff, who was leader for 13 years, has accused Mr Temer of accepting a payment of one million reals (£235,300). Her lawyers said they had filed documents that could prove this.
The payment is alleged to have been made by Otavio Azevedo, the former head of construction firm Andrade Gutierrez, according to reports by the BBC.
Azevedo testified that the payment was made to Ms Rousseff as a bribe, however, Rousseff's lawyers claim that the bribe was in fact paid to Temer and that documents will prove he should have been impeached.
Mr Temer denies any wrongdoing. However, after months of political uncertainty, Brazil's currency fell by 5.7%.
Rousseff was impeached by Brazil's Senate in September after she was accused of manipulating the budget. Temer had been her vice-president prior to her impeachment and was promoted to see out the final years of Rousseff's term, until January 2019.
At the time of her impeachment, Rousseff claimed she had been the victim of a political coup and promised she would appeal the decision. She said: "I will not say goodbye to you. I am certain I can say: 'See you soon.'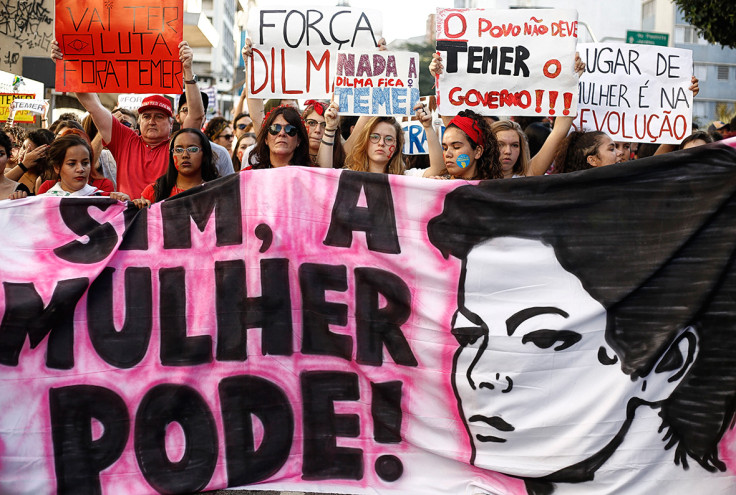 "They have convicted an innocent person and carried out a parliamentary coup," she added.
Temer strenuously denied the claims and called upon ministers to defend themselves against the accusation. He said: "We can't leave one accusation unanswered."
Defenders of Rousseff say the allegations against her were nothing more than a ruse to oust her for increasingly out of control economic policies.
Meanwhile Rousseff defended herself against the allegations, arguing the backlash against her had occurred due to a corruption investigation in which the spotlight fell on a number of politicians.