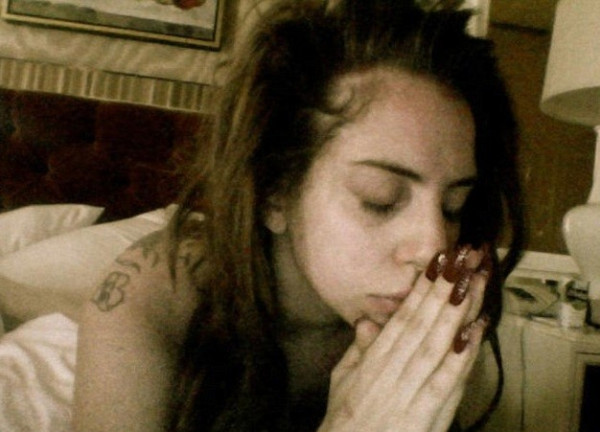 Pop star Lady Gaga has led the celebrity tributes following the tragic Brazilian nightclub fire which claimed 232 lives.
The 26-year-old star used social network to expressed her sadness and send her condolences to those who lost loved ones after hearing about the tragedy.
She shared a picture of herself praying with her 33.5million followers on Twitter and included also posted the message: "Sending my prayers to the families and friends who lost loved one in the fire in Brazil. I'm thinking of you today during this tragedy.
"My heart is with you Brazil."
In the image the Paparazzi hit maker can be seen make-up free and lying in bed with her hands clasped together.
Brazilian police have arrested three people in connection with a fire at a nightclub that killed 231 people in the southern city of Santa Maria on Sunday.
An owner of the Kiss nightclub, a member of the band Gurizada Fandangueira, and its security chief were being questioned, police said.
The New-York born star was a particularly affected by the Santa Maria tragedy after discovering that one of her 'little monsters' (as her fans are known) has died in the blaze.
Gaga previously retweeted a message from a follower which revealed the tragic demise of one of her fans.
"A Little Monster died in a tragedy here in Brazil! His name is Luiz Felipe! Mother Monster Pray for him! @ladygaga #PrayForSantaMaria +181," the message read.
In the early hours of 26 January a fire ravaged through the Boate Kiss nightclub, killing party goers aged between 16 students and 20.
According to local reports, many of the victims died inhaling toxic fumes during the rush to escape through the venue's single exit.
It is believed to be the second worst fire tragedy in Brazil after a devastating circus blaze in 1961 that killed more than 500 people.
Other stars including Demi Lovato, and Will.i.am reacted with shock and disbelief.
X Factor USA judge Lovato tweeted: "So sad to hear about the nightclub fire in Brazil. Such a tragedy. Praying for everyone affected down there."
Black Eyed Peas frontman Will.i.am said "I am so sad to hear the sad news about my lovely brazil...#PrayforSantaMaria and the families who lost loved ones in this tragedy."