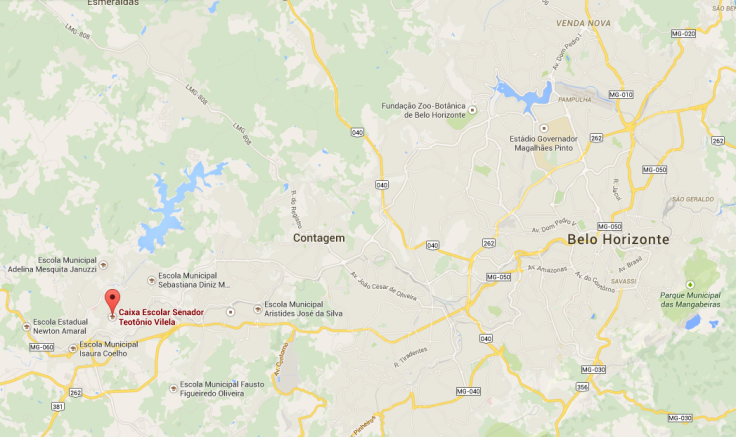 One person died and four others were injured in a shootout on Thursday (12 March) at a public school in the Brazilian municipality of Betim, close to the city of Belo Horizonte.
Bruno Alves de Souza, 20, who died in the courtyard next to a car, had entered the Senador Teotonio Vilela state school to take refuge from a group of gunmen who opened fire on him as he was walking nearby.
Authorities said the shootout was drug-related in what appears to be a settling of scores among gang members.
The group of five armed attackers followed the victim into the school and continued firing until they killed him.
Two teenagers were injured, while the school vice principal was treated for a bullet wound in the leg. The condition of one of the school's teachers, who was also hit by at least one bullet, is not known.
The four wounded people have been taken to an emergency care clinic nearby, according to officials with the military police, cited by local media.
Police said they found 9mm and 45mm bullets, which are usually used exclusively by the army. They are still searching for the gunmen.
Security cameras recorded the shooting, and the authorities hope the recording will help identify those involved.