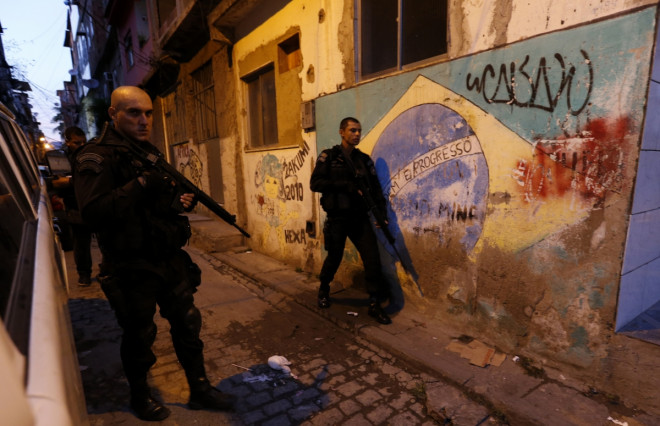 Brazilian security services backed by armoured cars have moved into one of the most dangerous slums in Rio de Janeiro, as the war against the city's drug gangs intensifies ahead of this year's football World Cup.
The vast Mare slum near Rio's international airport is home to about 120,000 people.
This morning, soldiers and police moved into the area, as part of a slum "pacification" programme intended to make the city safer for the thousands expected to visit Rio for the summer's tournament.
More than 1,000 police backed by soldiers took up position in the shanty town before dawn.
Authorities said the whole area was occupied within about 15 minutes, and "large quantities of drugs and weapons" were seized.
Mare favela had reportedly become a base for drug dealers pushed out of other slums by police.
The programme to cut crime in the favelas was launched after Brazil won the bid for the 2016 Olympics in 2008.