With only three months to go before Brazil hosts the World Cup this summer, the police have called on the notorious BOPE elite patrol unit to wrest control of Rio's slums from the drug lords.
On Thursday, community policeman Leidson Acácio Alves Silva, 27, was shot in the head while patrolling a favela shanty town in Rio de Janeiro.
He is the fourth officer to be killed in the line of duty since February in supposedly pacified favelas. Before that, only eight had been killed since the launch of the police campaign to clamp down on slum crime in 2008.
Since last month, armed criminals have stepped up attacks on the bases of the UPPs police units, turning previously calm favelas into battle grounds.
On Friday, Rio De Janeiro state security officials announced they were to deploy the notorious BOPE elite unit, which specialises in urban warfare, to pacify the Alemão and Vila Cruzeiro favelas.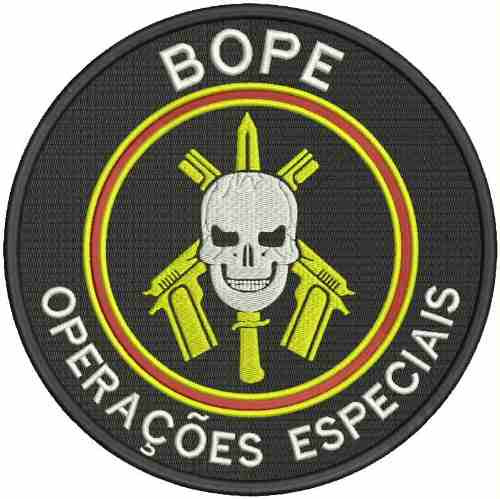 With its knife-through-skull logo, the BOPE (Batalhão de Operações Policiais Especiais) has been accused of scores of extra-judicial executions and a shoot first, ask questions later policy. Some experts fear its presence may further undermine trust in the police in the favelas.
A UPP officer stationed in the Vila Cruzeiro slum, where Silva was killed, told the Wall Street Journal that local units lived in fear: "Every night you'll hear gunshots. It is like being in the middle of the jungle, waiting to die," he said.
Officers claim that the hostility of locals and the warren-like streets, where gunmen can strike and disappear into friendly houses, have made their task tough.
Last year, two dozen UPP officers were charged with kidnapping and torturing Amarildo Dias de Souza, a bricklayer in Rocinha, seriously shaking locals' faith in the force. Many believe that police are behind scores of "disappearances", which have increased as the murder rate falls.
Silva's murder came only days after Rio state authorities announced the success of a UPP operation to establish a base in the Vila Kennedy favela.
Rio state officials claim that once security is established, better state services like health, education and sanitation can be introduced, helping to build trust.
Murder rates in Rio are at their lowest rates for years, with the murder rate standing at 23 per 100,000, which is half the level of 2003, but well above the 10 per 100,000 considered epidemic by the World Health Organisation.