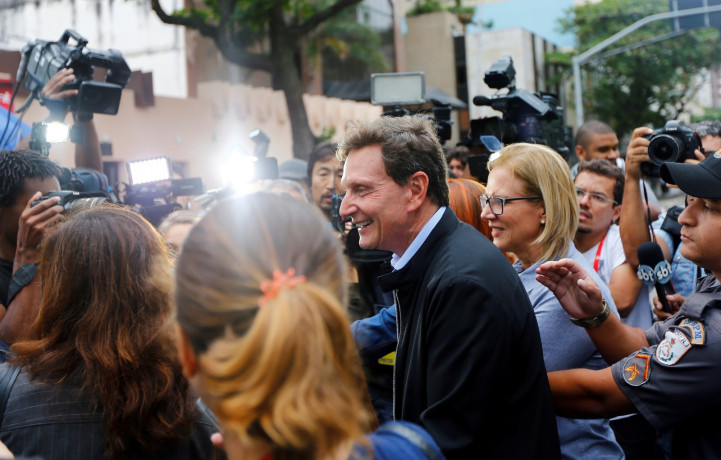 Marcelo Crivella, an evangelical bishop was elected as the mayor of Rio de Janeiro on Sunday (30 October) in the second round of municipal elections. The 59-year-old is the bishop of the Universal Church of the Kingdom of God, which is founded by his billionaire uncle, Edir Macedo.
He defeated left-wing candidate and former school teacher Marcelo Freixo by a margin of nearly 20 percentage points to run the second largest city in Brazil.
In a speech to his supporters at a working class neighbourhood, Crivella said that he would "take care of the people" and added that he would improve public services. Crivella vowed to bring basic sanitation and law and order to poor parts of Rio.
During his campaign, the pastor was embroiled in controversy for his comments in a book in 1999, wherein he described homosexuality as evil and the Roman Catholic Church as demonic. He managed to evade the controversy and promised to govern for the residents of Rio.
His victory signifies the increasing influence of evangelical politicians as voters are angry with corruption scandals involving several members of the government of the Workers Party.
"It's an important election to change the old way of doing things," a civil servant who voted in the election told Reuters. The evangelical message has reportedly resonated with the economically weaker people, who previously would have voted along the lines of the left-wing. According to BBC, high profile evangelical leaders like Eduardo Cunha, against who corruption allegations have been levelled, seem to have little impact on the movement.
In Brazil's biggest city Sao Paulo, voters removed incumbent mayor Fernando Haddad from the left-wing Workers Party and elected Joao Doria, a conservative wealthy businessman.