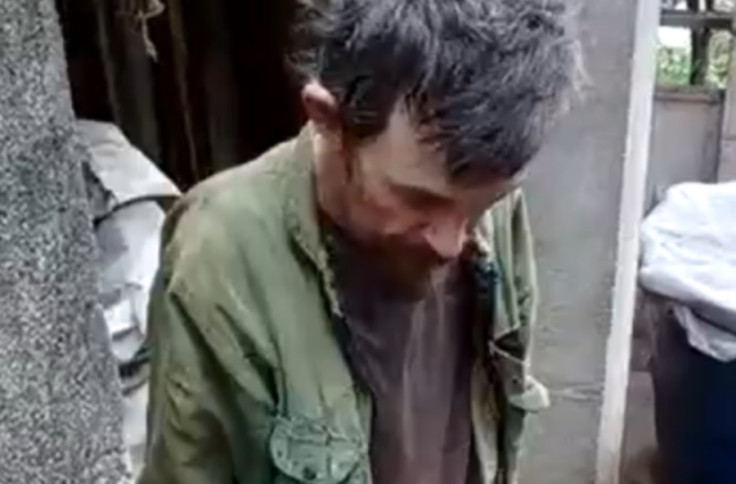 Brazilian Police are investigating the family of a man who was allegedly held captive for 20 years in a windowless basement and is now too traumatised to speak. Armando de Andrade, who is said to have disappeared when he was 16, was found tied to a bed in a dirty room that had chains on the walls.
Detectives in Guarulhos, the second largest municipality in Sao Paulo, Brazil, believe he may have lived in virtual darkness in captivity. The floor of his room was also reportedly covered in human faeces.
He was discovered by police during an anti-drug raid in the area and neighbours said the boy was once an outgoing student who loved skateboarding and playing the guitar but was regularly beaten by his stepmother before he vanished.
Brazilian media have reported that Andrade, now 36, had "enormous" toenails and fingernails and a long beard while police said he was "malnourished" but not physically hurt. He was filmed shortly after his release by Globo TV News struggling to muster a word.
Police chief Celso Marchiori, who is investigating the case, said according to The Mirror: "He got up, very impaired and didn't speak a word. We took him outside and he still didn't say anything. We didn't know if he was scared or drugged.
"He wasn't able to identify us as police officers. We called for help and he was taken straight to hospital. It's difficult to believe he was in that place for 20 years. It's a very insanitary place, he wouldn't have survived. There's no light at all."
One neighbour, Aparecido Rocha Brasil, said that the teenager's father and step-mother may have decided to imprison him after he began drinking alcohol. He said according to Globo News: "Every teenager is curious about these things. But for some reason, when alcohol entered into his life, his family decided to take this approach, and kept him locked up for all this time."
Some of his neighbours said that the boy had moved to the northeast of Brazil and started a family. In response to then allegations Armando's father, Amancio de Andrade, said Armando left home aged 18 and only returned last week asking for himself to be chained up due to a drug addiction.
He said: "He's a grown man. He never got in touch. Then last week I opened my door and he was there. He gave him food and let him stay in the basement room. He asked me to lock the door so he couldn't get out."
It has been reported that Armando is now being assessed by mental health professionals whilst police say the father, who was not arrested, was being charged with false imprisonment.