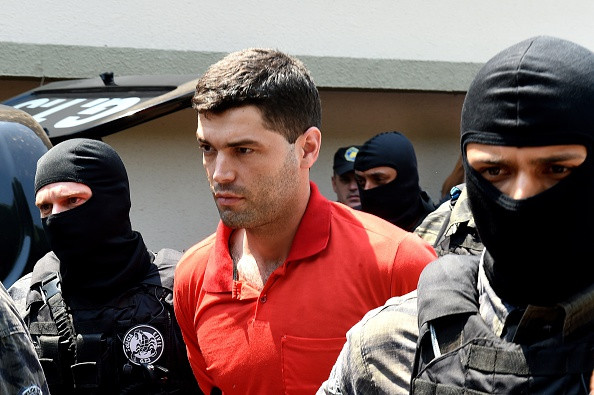 Brazilian serial killer, Tiago Henrique Gomes da Rocha, who has confessed to murdering at least 39 people, including 16 women, as well as homeless people and transvestites, says being sexually abused as a child is what drove him to become a murderer.
The 26-year-old went on a nine-month killing spree in Goiania, central Brazil, which ended last week after police hunted him down.
Da Rocha has allegedly shot dead all of his victims from a motorbike, including a 14-year-old girl who was standing at a bus stop.
"I had an ordinary childhood until I was 11. Then I was sexually abused by a neighbour. After that I felt like I was nothing. I felt the anger growing in me from that moment on. I'd started drinking a lot too. When I was 22, I couldn't stop myself anymore. It was like I had to do it," said da Rocha in an interview, as reported by The Daily Mail.
The killer who is temporarily being held in a single cell in a prison in the city reportedly called on wardens early yesterday saying, he was, "'in the mood to kill."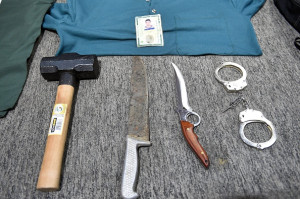 "He asked the agents if he would answer criminally if he were to kill one of the other inmates. We found this attitude very strange, as well as the disjointed things he's always saying," said Eduardo Prado, the police chief.
Prado also revealed a shocking trait of da Rocha saying he can speed-read books from back to front. Da Rocha reportedly read 40 magazines in that manner, as witnessed by Prado.
"It was a curious thing that he would read from the back forwards and very quickly, as if it were a task he was being made to do, reading aloud. Our concern is with observing him constantly inside the cell. He has no love for himself, he has already attempted suicide.
"Always, when I am in the room, he asks for dental floss. I ask if is to kill himself with and he gives a sarcastic laugh. Truly, when he is transferred to a long-term prison, that prison's management will have to have a very robust and more methodical control of the situation, which is actually highly dangerous," said Prado.
In a conversation with Brazil's Jornal Nacional news programme on TV Globo, da Rocha said that he has been motivated by "a great anger" and murdering people is the only way to "get it out of his system."
"I tried to do other things to get it out, but they didn't work. When the thing comes and you have to do it. There's no way of explaining it," said da Rocha.