Breaking Bad Dolls with Toy Bags of Crystal Meth Removed from Toys R Us Shelves in Florida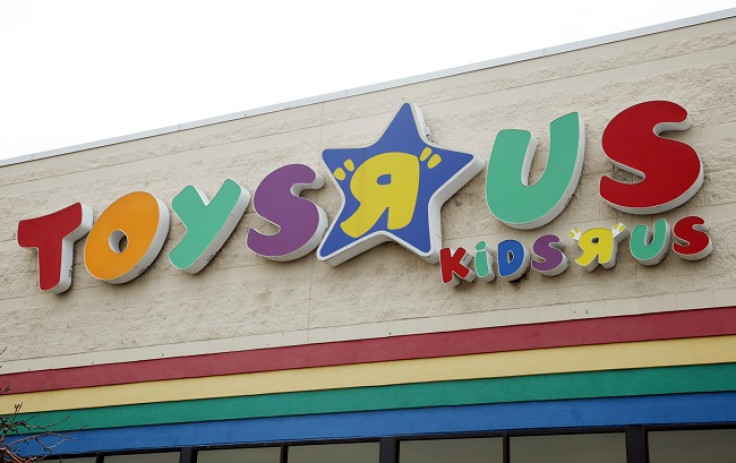 Toys R Us stores in Florida have removed Breaking Bad dolls from shelves after a mother complained about the action figures which came complete with faux bags of crystal meth.
Mother Susan Schrivjer, who has received more than 6,000 supporters on her petition at Change.org, hailed the decision in Tampa "as a small step" as she continues to rally support for removing the rest of the toys from shelves across America.
On the petition it reads: "Toys R Us is well known around the world for their vast selection of toys for children of all ages.
"However their decision to sell a Breaking Bad doll, complete with a detachable sack of cash and a bag of meth, alongside children's toys is a dangerous deviation from their family friendly values. That's why I'm calling on Toys R Us to immediately stop selling the Breaking Bad doll collection in their stores and on their website."
The figures based on TV characters Walter White and Jesse Pinkman are dressed in hazmat suits and gas masks and retail at $17.99, (£11.13).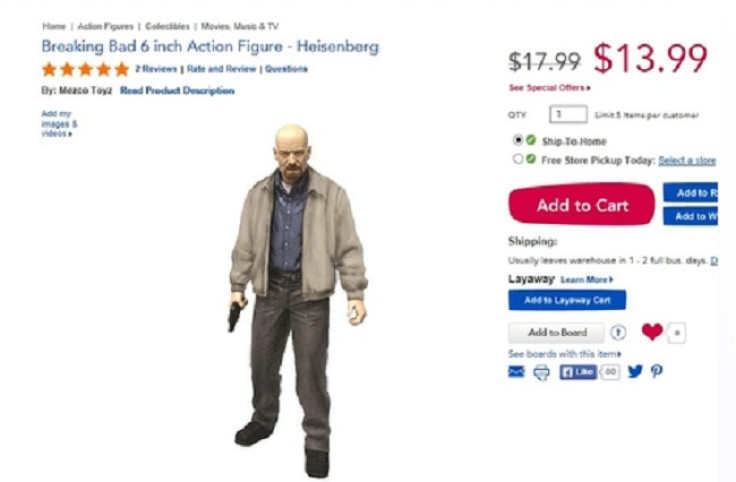 Schrivjer argues it is not appropriate that the toys promoting drug use should sit alongside Barbie and other Walt Disney toys.
Grandfather Robert Baron agreed and said: "So we're teaching our kids, our grandkids and everybody else that methamphetamine is OK, and an action figure they think it's games."
The Emmy award winning show, which is widely regarded as one of the greatest television series of all time, is about a high school chemistry teacher, played by actor Brian Cranston, who becomes a meth-maker to make ends meet.
In response to Schrivjer's petition, he tweeted yesterday (20 October): "Florida mom petitions against Toys 'R Us over Breaking Bad action figures. I'm so mad, I'm burning my Florida Mom action figure in protest."
© Copyright IBTimes 2023. All rights reserved.